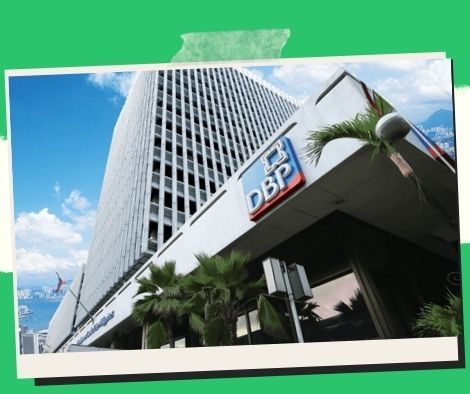 DBP and Tuguegarao City have signed a loan agreement for development projects.
According to a top official, the state-owned Development Bank of the Philippines (DBP) has awarded a new PHP311.8-million term loan to Tuguegarao City's local government unit (LGU) to fund public infrastructure and farm productivity enhancement projects in the area.
The loan was extended under the Assistance for Economic and Social Development for LGUs Financing Program – Bayanihan Interest Subsidy Fund, according to DBP president and chief executive officer Emmanuel Herbosa, and will be used to fund the construction of a core shelter housing project, drainage systems, an evacuation center, road concreting, and the acquisition of agricultural equipment, among other things.
"Through this relationship, DBP is taking a bold step forward in supporting more inclusive economic strategies in LGU Tuguegarao City," Herbosa added. "These worthwhile efforts would be undertaken within an inclusive framework, in which people are mainstreamed into the growth process as both recipients and contributors."
DBP is the country's fifth-largest bank in terms of assets, and it lends to four key economic sectors: infrastructure and logistics, micro, small, and medium enterprises, the environment, social services, and community development.
Tuguegarao is the capital of Cagayan province and a third-class component city.
The city is regarded as a regional major growth center, serving as a hub for economic activity in the Cagayan Valley and neighboring towns in the Ilocos Region and the Cordillera Administrative Region.
DBP has been a development partner of Tuguegarao City since 2008, according to Herbosa, and has awarded two long-term credit facilities totaling PHP120 million in 2017 and PHP600 million in 2018, which were utilized for education, public works, and solid waste management projects.
DBP's Cash Management Solutions, which include POS terminals, prepaid cards, DBP ATM payroll servicing, and deposit pick-up services, are also valued clients of the local government, according to him.
"The bank will continue to support growth projects that have a higher impact and benefit for our fellow Filipinos, especially those that increase socioeconomic sector resilience," added Herbosa.
Please follow and like us: