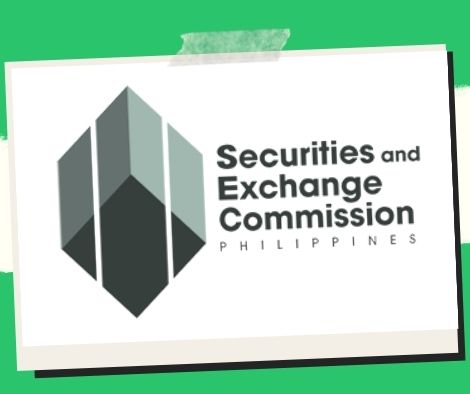 The SEC has won the eighth case in its crackdown on illegal lending.
After a regional trial court found the incorporators and directors of X-CEE789 Lending and Trading, Inc. guilty of submitting falsified documents for the company's registration as a lending company, the Securities and Exchange Commission (SEC) gained another legal victory in its fight against illegal lending.
Merlinda Derequito, Mila Anonuevo, Haydee Alarcon, Maria Collen Custodio, Marisa Abaquin, Ramona Belen, Pinder Kaur Bhopal, Parvesh Kumar, Karan Kumar, Surinder Bhopal, Kamaljit Kaur, and Jaswinder Kaur were previously found guilty beyond a reasonable doubt of violating Section 12(3)(a) of Republic Act 9474, or the L (LCRA).
As a result, the court ordered each of the respondents, who were incorporators and directors of X-CEE789, to pay a fine of PHP10,000 plus expenses.
The SEC filed a criminal complaint against the respondents after discovering that they lied in their application for X-incorporation CEE789's and issue of its authority to operate, as required by the LCRA.
During its registration as a lending company with the Commission in 2017, X-CEE789 filed a certificate of bank deposit in the amount of PHP1 million purportedly issued by Banco de Oro-Two Shopping Center Branch in Pasay City to meet the LCRA's minimum paid-up capital requirement.
However, after checking with the bank, the SEC discovered that no such certificate had been granted to X-CEE789.
The company's application to register as a lending company was later refused by the Commission.
Any officer, employee, or agent of a lending company who knowingly and willingly makes any statement in any application, report, or document required under the law, which statement is false or misleading with respect to any material fact, is subject to a fine ranging from PHP10,000 to PHP50,000 or imprisonment of not less than six months but not more than ten years, or both.
"The accused have plainly violated Section 12(3)(a) of RA 9474 by knowingly and deliberately making a false statement in their Articles of Incorporation and submitting a fabricated certificate of bank deposit that the law requires lending businesses to file," the court concluded.
Former X-CEE786 liaison officer Luis Lopez stated his godfather Salvador Dapadap advised him to obtain a certificate of bank deposit from a certain Sarah Jane Ibasco for the company's application.
In exchange for the bank certificate, Lopez would pay PHP5,000 to Ibasco, who allegedly arranged documents for submission with the SEC.
Surinder Bhopal, Haydee Alarcon, and Karan Kumar acknowledged to signing the X-CEE789 Articles of Incorporation, which said the company's paid-up capital was PHP1 million.
They agreed to send their capital contribution to their friend, Parvesh Kumar, only after the firm was registered with the SEC, according to Kumar.
"The defendants, by their own admission, never made any capital contribution at all…
"They stated that they withheld their funds because they believe they will only contribute once the firm has been registered and has begun operating as a loan company," the court stated. "The accused cannot be forgiven for this intentional violation of the law."
The incorporators and directors of X-CEE789 were convicted for the eighth time as part of a crackdown launched by the SEC in 2017 on illegal lenders, including those involved in "5-6" schemes and other usurious practices.
In the eight instances determined so far, the trial courts found 71 people guilty beyond a reasonable doubt of breaking the LCRA, 33 of whom are foreigners.
For non-compliance with the LCRA, the SEC's Corporate Governance and Finance Department (CGFD) has canceled the primary registration of a total of 2,081 lending businesses.
The SEC has also suspended 35 financing/lending organizations' licenses due to different violations of applicable rules and regulations.
A total of 58 online lending applications have been ordered to shut down due to a lack of authority to operate as a lending or financing firm.
Please follow and like us: