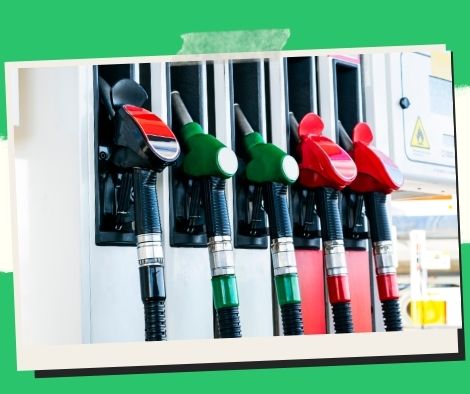 STP, Seaoil collaborate for increased engine protection, efficiency
Through expanded cooperation with world-renowned gasoline and oil treatment brand STP, Seaoil Philippines has announced the introduction of its lubricants supercharged with STP additives.
With rising prices of gasoline and maintenance, our cooperation delivers longer engine life and fewer costs for repairs.
The complete Seaoil lubricant product line now includes extra protection against friction and corrosion. This includes the totally synthetic Extreme Mako engine oil, Seaoil Gasoline Engine Oil, GEO Supreme, Seaoil Diesel Engine Oil, and DEOMAX diesel engine oil.
As the first fuel manufacturer in Asia to work with STP, Seaoil had delivered the benefits of the Racer's Edge to the pump at no extra cost to consumers. Every grade of Seaoil fuels, including Extreme 97, Extreme U, Extreme 95, and Exceed Diesel, have been fueled with world-leading STP additives since 2013.
"With STP additives powering up our lubricants as well, motorists can experience twofold engine protection friction and corrosion. Our clients have already enjoyed STP-powered fuels and will now appreciate the better protection and maintenance from Seaoil Lubricants," stated Seaoil CEO Francis Glenn Yu.
As the leading brand in oil and fuel treatment, STP has been in the business of keeping engine parts clean, cool, and protected from corrosion, wear, and rust for more than 50 years. STP also has a lengthy history in the NASCAR racing circuit, not just with championship sponsorships but with sponsoring NASCAR Hall of Famer Richard Petty.
"As a long-time partner, SEAOIL has always delivered on our STP brand promise on science, technology, and performance. STP's racing background helps us fuel the way for future growth. We're delighted to be at the starting line with SEAOIL Lubricants and looking forward to winning the race with customers," said Scott Meczkowski, Senior Manager of STP Marketing, Energizer Holdings.
Seaoil lubricants powered by STP additives are available in all 600 stations countrywide, as well as for ordering online via Seoil's official store on Lazada and Shopee. The lubricants range is also carried through the Seaoil LubeServ vehicle servicing locations and its new service, LubeServ on Wheels.
LubeServ on Wheels offers experienced mechanics straight to the customer's location. The service is now offered in the areas of Taguig, Makati, Mandaluyong, San Juan, Pasig, Marikina, Quezon City, and Cainta.
Aside from small repairs, LubeServ on Wheels offers package rates for the customer's selected lubrication supplies, including consumables and labor.
Please follow and like us: