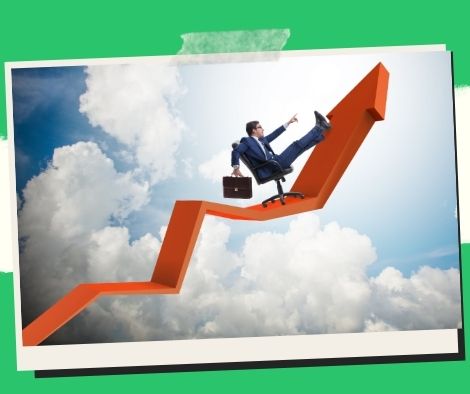 Optimism among investors propels stocks and the peso higher.
Despite the threat of the Omicron variant, both the local stock market and the Philippine peso ended Thursday's trading higher as investors' sentiment remained positive with a better turnout of employment and inflation data.
The Philippine Stock Exchange index (PSEi) rose 1.23 percent today, closing at 7,234.92 points, up 87.62 points from Tuesday's close.
The stock market was closed on Wednesday due to the country's national holiday, the Feast of the Immaculate Conception.
To 3,842.55, all stocks rose 0.97 percent or 37.04 points.
"Philippine stocks rose on Thursday, boosted by increased investor confidence that the Omicron variant will not derail the economic recovery," Regina Capital Development Corp. managing director Luis Limlingan said.
Except for Property, which fell 2.48 points to 3,265.44, all counters closed in the green.
The Industrial sector was the biggest gainer on the day, rising 116.42 points to 10,433.58.
Holding Firms rose 87.80 points to 6,978.22, followed by Financials, which rose 38.21 points to 1,612.23, Services, which rose 21.19 points to 1,994.98, and Mining and Oil, which rose 15.21 points to 9,213.21.
"Investors in the United States reacted positively to a four-month low November CPI (consumer price index) print of 4.2 percent versus 4.6 percent in October, as well as an improved unemployment rate of 7.4 percent versus 8.9 percent in September," Limlingan added.
In the meantime, the Philippine peso finished the day strong at 50.26 pesos to the US dollar.
It increased by 0.12 points from its previous close of 50.38 on Tuesday.
It started at 50.32 and then fluctuated between 50.18 and 50.38.
For today's trading, the weighted average is 50.28.
On Thursday, the total volume of trade was USD835.55 million.
Please follow and like us: