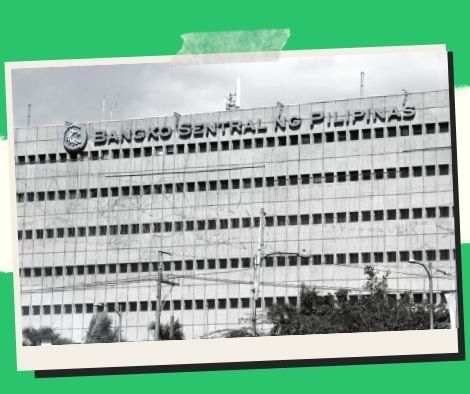 The BSP has lowered its forecast for BOP surpluses between 2021 and 2022.
Due to current developments in the global and local markets, the Bangko Sentral ng Pilipinas (BSP) expects a lower balance of payments (BOP) surplus in 2021 and next year.
In a virtual press briefing on Friday, BSP Department of Economic Research managing director Zeno Ronald Abenoja said, "The latest BOP assessment for 2021 factors in pockets of optimism amid encouraging economic outturns in recent months on the one hand, and the continued high uncertainty from pandemic-related challenges on the other."
The BSP's latest BOP surplus forecast for this year is USD1.6 billion, down from a forecast of USD4.1 billion in September.
The new BOP surplus forecast is equal to 0.4 percent of the country's GDP (GDP).
"The narrower BOP surplus reflects the predicted reversal of the current account into a deficit of USD4 billion, -1 percent of GDP in 2021, from a surplus of USD3.5 billion, 0.9 percent of GDP in the prior projection," Abenoja added.
Meanwhile, while the outlook for merchandise exports remains positive, with a projected growth rate of 16 percent, up from 14 percent previously, imports are predicted to expand at a quicker pace of 30 percent, up from 20 percent previously, he noted.
Exports, remittances, earnings from business process outsourcing (BPO), and foreign investments, according to Abenoja, continue to support the BOP.
"From a previously forecast outflow of USD460 million, the financial account is expected to generate net inflows of USD4.5 billion." This is bolstered by the forecasted inflow of USD8 billion in foreign direct investments (FDIs) in 2021, as well as government borrowings to fund the ongoing fight against the pandemic and the economic recovery program, as well as residents' moderating investments in foreign financial assets," he added.
Abenoja predicted that the government will continue to have a surplus in 2022, but that forecasts would be smaller.
"The entire BOP position is predicted to remain in surplus in 2022, albeit at a lower level of USD700 million (0.2 percent of GDP) than the earlier prediction of USD1.7 billion (0.4 percent of GDP)," he noted.
The narrower BOP surplus next year, according to Abenoja, is mostly due to a bigger current account deficit.
Foreign direct investment, on the other hand, is predicted to increase to USD8.5 billion, while foreign portfolio investments are expected to remain unchanged at USD5.7 billion.
"For 2022, the advanced economies' steady development bodes well for Philippine trade and investment." This might help support strong BPO revenues and OF remittances, as firms are more inclined to outsource or recruit more foreign workers to meet their personnel requirements. The increased global distribution and administration of vaccines, as well as expected improvements in immunity and the availability of Covid-19 (coronavirus disease 2019) therapies by next year, are expected to help resuscitate international travel and tourism-related businesses," he noted.
Please follow and like us: