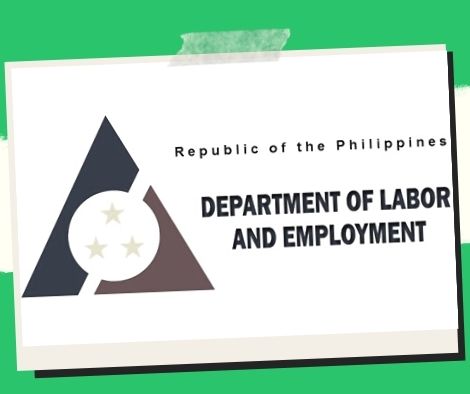 Labor inspections have been halted by the Department of Labor in order to resolve pending cases.
The Department of Labor and Employment (DOLE) has paused all inspection activities this month in order to resolve pending standards cases and establish the inspection program for 2022.
Secretary Silvestre Bello III issued Administrative Order No. 269, series of 2021, instructing all DOLE regional directors to temporarily halt all labor inspection actions beginning December 1, according to a news release issued on Sunday.
Occupational Safety and Health (OSH) Covid-19 Monitoring, including those under the Department of Trade and Industry; complaint inspections; OSH standards investigations; technical safety inspections, such as boiler, pressure vessel, and mechanical and electrical wiring installation inspections; and inspection of any establishment or industry as directed by the agency are exempt from the suspension of inspection.
These actions must be carried out in strict accordance with basic public health requirements.
Before the end of the year, DOLE regional directors must guarantee that all inspection results are posted to the Management Information System.
Regional directors are also directed to submit a list of inspectors recommended for inclusion in the 2022 General Authority and foreign inspectors recommended for issuing of the 2022 travel order in readiness for the resumption of inspection activities.
"The labor inspector recommended for General Authority must hold at least a permanent Labor and Employment Officer III plantilla position and must have attended and passed the 10-day basic training course for labor inspectors," Bello said.
In addition, the labor inspector must have a "very satisfactory" performance grade for the previous two periods and no pending administrative or criminal cases.
Personnel who passed the Basic Training course and were previously granted General Authority but were not on the 2021 list may be suggested as well.
Routine inspections will resume once the General Authority for Labor Inspectors is issued in 2022.
DOLE had investigated a total of 56,332 establishments as of October 31.
The initial compliance percentage for general labor norms was 84.18 percent, 57.93 percent for OSHS, and 95.81 percent for minimum wage.
The compliance rate for general labor standards increased to 90.47 percent and for OSHS to 67.01 percent after the examined enterprises made the necessary modifications.
Record-keeping, Pag-IBIG (Home Development Mutual Fund) coverage, and remittances to Pag-IBIG, the Philippine Health Insurance Corporation, and the Social Security System are among the prominent infractions of general labor norms.
The absence of a first aider, safety officer/s, fire safety inspection certificate, registration of establishment, and yearly medical report are all common OSH infractions.
Please follow and like us: