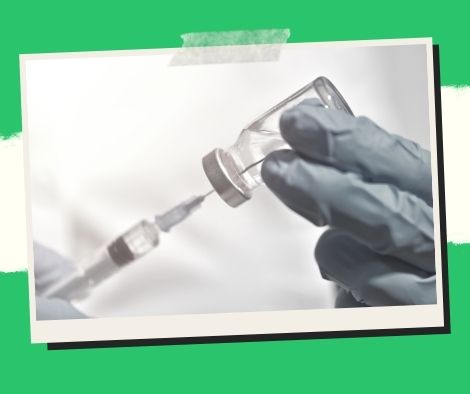 Syringes, sufficient supply: DOH, NTF
The Department of Health (DOH) and the National Task Force (NTF) Against Covid-19 announced on Sunday that they are constantly assuring enough syringe supplies, including 0.3ml microsyringes for the Pfizer vaccine and 0.5ml auto-disable (AD) syringes for all other brands.
The two organizations said two procurement batches were completed through the United Nations Children's Fund (UNICEF), with the first batch of 8 million 0.3ml syringes worth PHP 29.1 million completed in October and paid for through 2020 savings.
Due to a global supply shortfall, the second batch was financed by the Asian Development Bank and consisted of 44 million syringes at PHPP 152.6 million — 4 million this month and the rest in the first quarter of 2022.
So far, 3,653,000 syringes have been delivered out of a total of 4 million, with the remainder due this week.
The two batches' 0.3 syringes cost roughly PHP3.25 per piece, or USD6.5 cents (PHP50 = USD1), including logistics costs.
"We made sure that we could still give the Pfizer vaccinations that we procured by using tuberculin syringes despite the delays in microsyringe delivery." The government, local governments, and the corporate sector are all working hard to boost vaccine coverage in order to protect more Filipinos from Covid-19. According to Secretary Vince Dizon, Presidential Adviser on Covid-19 Response, "we obtained 2.82 million jabs in one day with our bayanihan (cooperation)."
In April, the Department of Health purchased 100 million 0.5ml AD syringes for PHP 2.38 per piece, down from a previously approved budget of PHP 2.50 per piece.
As a result, the ongoing emergency procurement of another batch of 50 million 0.5ml AD syringes was based on PHP2.38 each piece, or USD4.8 cents.
"We are always guaranteeing enough supply of syringes for our Covid-19 vaccination program, noting that 0.3ml and 0.5ml syringes have varied pricing as a result." We assure the public that the Department of Health is constantly ensuring a sufficient stockpile of syringes and that the procedures for obtaining them are in compliance with Republic Act 9184, or the Government Procurement Act," said lawyer Charade Mercado-Grande, Undersecretary of the Health Regulation Team.
Vaccines offered by moderna
The NTF also stated that the government has not turned down any offers of the Moderna vaccination.
On August 3, the Philippines received 3,000,060 Moderna vaccinations from the United States through the COVAX Facility.
"For the record, we have not turned down any Moderna vaccinations that the Philippine government has requested." These vaccines are critical to reaching our goal of providing Filipinos with greater protection against Covid-19. "The entire government and the entire nation should act together to save more lives and defeat the pandemic," NTF leader and vaccine czar Secretary Carlito Galvez Jr. urged.
Galvez, who turned 59 on Sunday, encouraged people to volunteer, promote vaccinations, or be vaccinated during the second round of National Vaccination Days, which runs from December 15 to 17.
Let us live out the bayanihan (collaboration) attitude to secure everyone's safety and to demonstrate the Philippines' strength," he urged.
Please follow and like us: