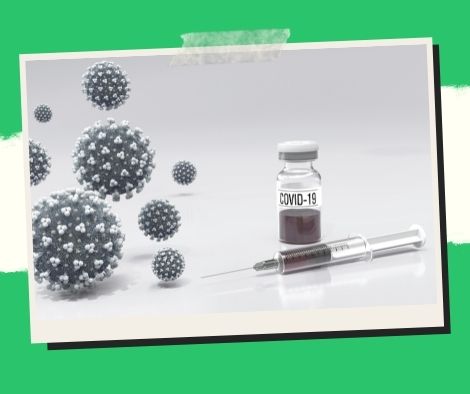 Over 1.5M Janssen, doses provided by the Dutch gov't arrive
The Philippines on Monday night received 1,526,400 doses of the single-shot Janssen Covid-19 vaccine provided by the Netherlands, bringing to over 158 million the total vaccine doses the country received since February this year.
National Task Force (NTF) Against Covid-19 chairman of sub-task force in current operations Assistant Secretary Wilben Mayor stated the latest shipment is part of the 7.5 million doses donation the Netherlands is delivering to the Philippines, through the COVAX Facility.
"The 1.5 million doses of Janssen vaccine is really opportune, especially on the campaign of the government on this coming national immunization day," he said. "This [7.5 million] is the highest donation actually from one country to the Philippines."
A single-shot vaccine such as Janssen offers for a speedier rollout, easing the logistics of mass vaccination.
As such, the bulk of the freshly provided vaccine will be deployed to island provinces of the Bangsamoro Autonomous Region in Muslim Mindanao (BARMM) — as previously committed by the NTF to combat vaccine reluctance in the region, Mayor added.
A portion of it will be sent to other regions and provinces that have a cold-chain storage facility for highly sensitive jabs that require sub-zero temperature and in places with a big proportion of unvaccinated older folks.
The latest shipment was also welcomed by Department of Health (DOH) Undersecretary Carolina Vidal-Taiño, Ambassador of The Netherlands Saskia de Lang, UNICEF Representative to the Philippines Oyunsaikhan Dendevnorov, EU Ambassador Luc Veron upon its arrival at the Ninoy Aquino International Airport Terminal 3 in Pasay City.
Saskia said the Dutch government agreed to actively assist the efforts of the COVAX Facility in giving more than a hundred million Covid-19 vaccinations to underdeveloped countries.
"My country, The Netherlands, is glad to contribute to the vaccination efforts to the Philippines. We are achieving this by supplying Janssen vaccines that take only one jab and so, it would be quite handy to be deployed in distant locales particularly in the BARMM zones," De Lang added.
The Dutch government has given more than 27 million doses to the COVAX Facility, of which 7.5 million doses will go to the Philippines that will be supplied in tranches till Wednesday.
Latest NTF records show that the Philippines has so far received 158,604,520 doses of Covid-19 vaccinations since the life-saving shots started arriving in February.
Please follow and like us: