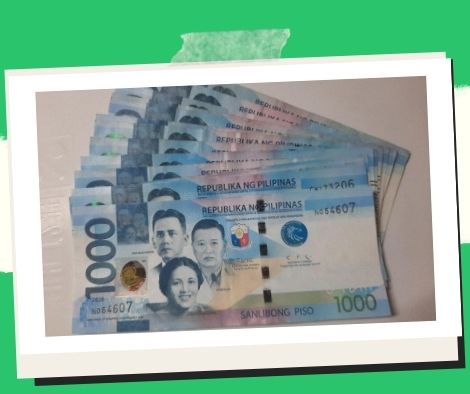 P1-K banknotes featuring World War II heroes would be kept in circulation, according to the Palace.
Malacanang on Tuesday reassured the public that the previous banknotes would continue to be used despite the removal of portraits of three Filipino World War II heroes from the design of the new PHP1,000 denomination.
Acting Presidential Spokesperson, Cabinet Secretary Karlo Nograles, citing the Bangko Sentral ng Pilipinas (BSP), said the new PHP1,000 banknotes with the Philippine eagle would only be released as a test for possible adoption.
"We will not demonetize the) PHP1,000 banknotes portraying our three national heroes and sacrifices," says the statement. "Ito lamang ay iyong featuring iyong Philippine eagle ay for test circulation solely to test the polymer substance," Nograles remarked during a Palace press conference.
The issuance of the polymer PHP1,000 bills is part of the BSP's attempts to make banknotes more hygienic, sustainable, durable, and cost-effective, according to the BSP.
"Itong bagong PHP1,000 bill po featuring iyong Philippine eagle, iyan po ay iyong polymer series po natin na ginagawa naman po ng BSP as a test circulation din para malaman natin at ma-validate po natin kung totoo nga iyong polymer is more hygienic, more environmentally friendly, and more secure kaysa
Philippine banknotes are currently made up of 80% cotton and 20% abaca.
The new PHP1,000 banknote, according to Nograles, would have more sophisticated security mechanisms.
"According to the BSP, number one, pagpi-feature ng different banknotes is cyclical (featuring certain banknotes is cyclical)." Second, aside from verifying the advantages, or so-called polymer advantages, it will assist them in ensuring na mas secure ang ganitong klaseng banknote (that this type of banknote is more secure)," he stated.
Nograles further stated that employing polymer would aid in the prevention of counterfeit money circulation.
"Although our current PHP1,000 bills have various security elements, the BSP is always inventing ways and means to assure that hindi mapipeke ang bill na ito (this bill cannot be faked), especially because it is our largest denomination," he added.
In April 2022, the first batch of polymer PHP1,000 banknotes will be delivered.
The Reserve Bank of Australia and its wholly-owned subsidiary Note Printing Australia have been tapped by the BSP to produce the polymer banknotes.
Various groups have objected to the plans to switch from abaca fiber to polymer, claiming that this would jeopardize the livelihood of abaca producers.
Please follow and like us: