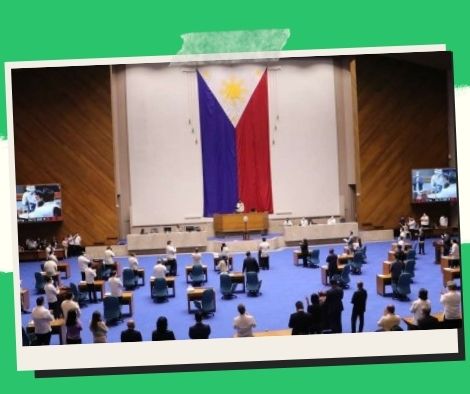 On second reading, the House approves a bill to promote financial literacy.
The House of Representatives approved a bill on Tuesday that promotes financial literacy and inclusion, particularly among those living in rural and underdeveloped areas, in order to ensure fair access to financial technology.
House Bill 10582, also known as the "Rural Financial Inclusion and Literacy Act," was passed on second reading by the chamber.
By tackling the vast gap in reaching financial inclusion, the strategy aims to improve the lives of underprivileged groups such as small farmers, fisherfolk, and informal laborers.
It also aspires to create a financial system that benefits all Filipinos, regardless of their socioeconomic level, and so helps to inclusive growth and development, particularly in rural and provincial areas.
Rep. Alfred De Los Reyes of the Ang Probinsyano party-list, the bill's sponsor, said that strengthening the capacities of rural financial institutions is critical because they are at the forefront of providing financial services to local communities through safer channels.
"This bill intends to empower Filipinos to be more financially solid and capable of pursuing personal and economic development," De Los Reyes stated.
A proactive and sectoral financial and digital literacy program will be designed to increase participation with financial services and institutions in rural areas.
The curriculum will include a fundamental grasp of principles, as well as technical application in collaboration with financial organizations such as banks and lending firms, in order to gain information and develop skills for making well-informed economic and financial decisions.
The program should include, among other things, the delivery of seminars and the creation of modules.
The law suggests that conventional banks, particularly rural banks, undergo capacity-building programs to improve their knowledge of financial technologies.
These include mobile payments, online lending, banking blockchain applications, and moving data processing to the cloud via raising knowledge of the Bangko Sentral ng Pilipinas' approved data migration and storage options.
Please follow and like us: