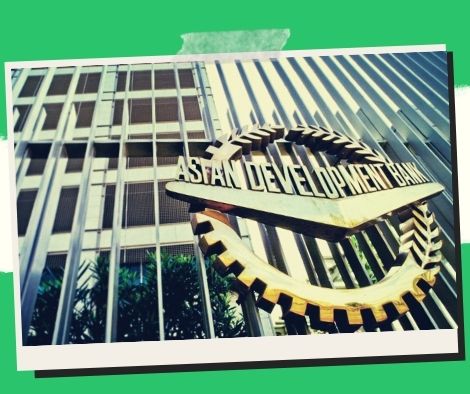 The ADB has raised its growth predictions for the Philippines for 2021 and 2022.
According to research released Tuesday by the Asian Development Bank, the Philippine economy is expected to maintain a steady development path in 2021 and 2022, boosted by an acceleration in the government's coronavirus disease 2019 (Covid-19) vaccine campaign and a substantial decline in Covid-19 cases (ADB).
The Philippine economy would increase 5.1 percent in 2021 and 6.0 percent in 2022, according to a supplement to the Asian Development Outlook (ADO) 2021, up from the bank's September prediction of 4.5 percent in 2021 and 5.5 percent in 2022.
"The Philippine economy has demonstrated remarkable resilience," stated Kelly Bird, Country Director of the Asian Development Bank in the Philippines. "The government's aggressive campaign to vaccinate Filipinos against the Covid-19 virus has certainly boosted growth momentum." In 2022, increased public spending on infrastructure and ongoing vaccination of the populace will aid the country's recovery."
Inflation is expected to be 4.4 percent in 2021 and 3.7 percent in 2022, owing primarily to increased gasoline prices. These figures are higher than the ADB's September predictions of 4.1 percent in 2021 and 3.5 percent in 2022.
The economy has progressively reopened as a result of vaccination, improving consumer and company confidence. As of December 8, 2021, more than 57 million Filipinos, or almost 65 percent of the target population, had gotten at least one dose of the Covid-19 vaccine.
The World Health Organization-supported Covid-19 Vaccinations Global Access (COVAX) facility also supplied supplies for the country's statewide vaccination campaign, in addition to the government's procurement of Covid-19 vaccines.
The Asian Development Bank has been aiding the government in obtaining Covid-19 vaccinations.
Through the Asia Pacific Vaccine (HEAL) and HEAL2 programs, it contributed USD425 million in total funding for the Health System Enhancement to Address and Limit Covid-19. Nearly half of the country's vaccine supply acquisitions for 2021 were made possible by these loans.
ADB authorized USD250 million in further funding under HEAL 2 on December 13, 2021, to assist the government in procuring more Covid-19 vaccines for youngsters and booster doses for adults.
The country's economic growth will be aided by government investment in big infrastructure projects.
The Asian Development Bank has been supporting the government's "Build, Build, Build" infrastructure development initiative, which aims to increase investments in roads, bridges, and railroads in order to drive quicker growth, particularly outside of Metro Manila.
The Malolos Clark Railway Project, the EDSA Greenways Project, and the Angat Water Transmission Improvement Project are among the ADB's current investments in the country's flagship projects.
The bank is proposing a USD175 million loan to help the government build climate- and disaster-resistant bridges in Metro Manila to improve traffic flow.
Please follow and like us: