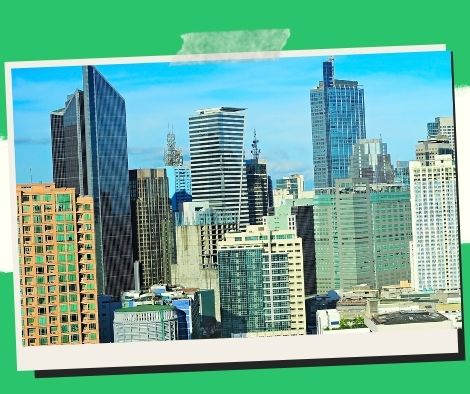 The DBCC has raised its growth objective for 2021 to 5%-5.5 percent.
As the economy continues to improve, economic managers increased the government's growth objective for 2021 upwards to between 5% and 5.5 percent.
The inter-agency Development Budget Coordination Committee (DBCC) said in a statement that the 7 percent to 9 percent growth objective for 2022 was maintained, as was the 6 percent to 7 percent aim for 2023-2024.
"The DBCC is optimistic that the country's GDP would return to pre-pandemic levels by 2022," it stated, citing the country's excellent economic performance in 2021.
The domestic economy expanded by 12% in the second quarter of this year, ending a five-quarter period of contraction. This trend persisted in the following three months, with a 7.1 percent increase.
The government's rapid immunization program against coronavirus disease 2019 (Covid-19), according to the DBCC, "has permitted the economy's safe and targeted reopening."
It claims that about 41.5 million Filipinos have been completely vaccinated and that the country has seen a decrease in Covid-19 cases and deaths after movement restrictions were eased in the fourth quarter of 2020.
This resulted in a 1.3 million gain in employment above the pre-pandemic level, as well as revenue collections that were above target and solid economic recovery.
The Economic Development Cluster, according to the DBCC, has established a 10-point policy agenda to "transform the country from a pandemic to an endemic paradigm."
Metrics, immunization, hospital capacity, the economy and mobility, education, domestic and international travel, digital transformation, the pandemic flexibility bill, and medium-term pandemic resilience planning are all covered in this 10-point agenda.
The DBCC stated, "Through these methods, we will continue our recovery and reestablish our path to rapid and inclusive growth."
The Committee also amended the macroeconomic targets for this year, in addition to the growth target.
Inflation is currently predicted to remain between 4.3 percent and 4.5 percent, with Dubai crude oil priced at USD68-70 per barrel, a foreign exchange rate of 49-50, and a 16 percent increase in goods exports and a 30 percent increase in goods imports.
These were earlier set at 2% to 4% inflation, USD50-70 per barrel for Dubai crude oil, 48-53 in foreign exchange, 8% increase in goods exports, and 12% growth in goods imports.
Inflation, international trade, and foreign exchange rate estimates were unchanged for 2022-2024, however the assumption for Dubai crude oil was raised to USD60-80 per barrel for the three-year period.
The DBCC explained that "this is mostly due to the optimistic demand outlook for oil as the global economy steadily recovers in the medium term."
In terms of the fiscal program, revenue is predicted to reach PHP3.027 trillion this year as a result of "greater economic activity and improved services of our revenue agencies coming from their digitization projects," according to the projections.
In the next three years, revenue collections are expected to revert to pre-pandemic levels, with PHP3.304 trillion in 2022, PHP3.624 trillion in 2023, and PHP4.049 trillion in 2024.
Higher spending on infrastructure and other capital outlays, human services, transfers to local government units, and equity and interest payments are estimated to increase budget disbursement to PHP4.633 trillion this year, up 9.6% year on year.
The payout program for 2022 was remained at PHP4.955 trillion, but it was increased to PHP5.059 trillion and PHP5.347 trillion for 2023 and 2024, respectively.
The budget deficit is forecast to be lower this year, at 8.2 percent of domestic output, thanks to higher-than-expected receipts.
As the government pursues a fiscal consolidation approach over the medium term, this is predicted to drop to 7.7% of GDP in 2022, 6.1 percent of GDP in 2023, and 5.1 percent of GDP in 2024.
"While the possibility of additional Covid-19 variations may exist in the medium term, we are now in a far better position to control potential case spikes and safely return the economy to alert level 1 in January 2022." The statement said, "Our excellent management of Covid-19 will strengthen our recovery and sustain our growth beyond this epidemic."
Please follow and like us: