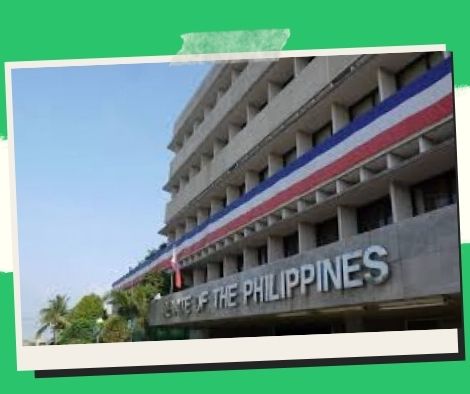 The Senate's version of the bill forming the OFW department has been adopted by the House.
On Wednesday, the House of Representatives approved the Senate version of a measure to create the Department of Migrant Workers (DMW), which will address all issues and concerns of Filipino workers overseas through a single agency.
The two chambers would no longer hold a bicameral conference committee meeting if the Senate version was adopted, and the bill would be sent to Malacanang for President Rodrigo Duterte's signing.
The bill, which Malacanang declared urgent in May, aims to bring together the agencies that deal with the issues of abroad Filipino workers into a single office (OFWs).
The planned department will coordinate all efforts and policies for the protection of OFWs, according to the bill.
The planned department will take over the activities and authority of the Philippine Overseas Employment Administration (POEA).
A total of seven offices are combined and united as the Department of Migrant Workers, with POEA as the backbone (DFA-OUMWA, POEA, POLO, ILAB, NRCO, and NMP under DOLE, and the Office of the Social Welfare Attache of DSWD). The OWWA will be a new department's affiliated agency.
Rep. Joey Salceda of Albay emphasized a provision in the bill that would establish Migrant Workers Offices in the country's embassies.
"At the moment, our embassies deal with OFW issues on an ad hoc basis. OFWs may rest easier knowing that they are not alone in the countries where they work, thanks to the establishment of an office and a mechanism to assist them "Salceda explained.
According to him, a crucial component of this possible law is the institutionalization of a full cycle reintegration program.
"Reintegration should include a skills transfer, and highly skilled OFWs will make good instructors in the tech-voc oriented education system that I envision for the country. Even when they return home, part of reintegration must be to make returning OFWs feel like they are not dependents of the state, but rather essential contributors to national progress "he stated
OFWs receive a Christmas present
The decision of the House to accept the Senate version is a Christmas gift to OFWs and sailors, their families, and the entire Filipino country, according to the Trade Union Congress of the Philippines (TUCP) Party-list.
"We are waiting for President Rodrigo Duterte to sign it into law," TUCP stated in a statement.
"We thank all those who struggled and fought alongside us for three years – land-based OFW workers' organizations, sea-based workers' organizations, such as the Associated Philippine Seafarers Union (APSU) and Associated Marine Officers and Seamen's Unions of the Philippines (AMOSUP), non-government organizations led by the Ople Center, and the Joint Manning Group" (JMG). It continued, "Mabuhay ang ating mga OFWs ang mga Bagong Bayani."
The establishment of the DMW, according to TUCP Party-list Rep. Raymond Mendoza, will expedite various government help and supports for OFWs and their families.
Please follow and like us: