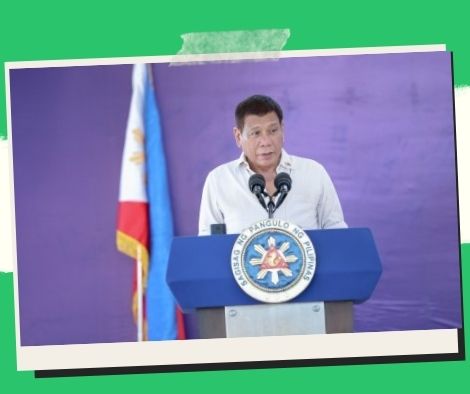 PRRD reaffirmed its commitment to strengthening ties with Gulf nations.
President Rodrigo Duterte underlined the Philippines' commitment to strengthening bilateral relations with the Gulf Cooperation Council (GCC).
According to the President's Office, Duterte made this reaffirmation at Malacanang Palace on Wednesday during a joint courtesy call with the ambassadors of the Sultanate of Oman, the State of Qatar, the State of Kuwait, the Kingdom of Saudi Arabia, and the United Arab Emirates.
He commended the GCC states for their support in the Philippines' pandemic response efforts as well as the repatriation of Filipino nationals affected by the Covid-19 issue in his remarks.
He stated that the Philippines is eager to collaborate closely with GCC partners in the implementation of labor reform proposals.
"I hope that these reforms succeed and expand to include the GCC labor market's most vulnerable segments, particularly domestic service workers," he said.
Any system that allows for the "exploitation and persecution" of migrant workers, according to Duterte, must be destroyed.
Duterte also praised the GCC countries' successful execution of strategic frameworks targeted at economic diversification, which has opened the door to deeper cooperation in a variety of areas, including climate change.
"The Philippines is eager to collaborate with our GCC allies to attain our common goal of a better future for all of our peoples," he added.
The GCC Ambassadors, for their part, expressed gratitude for the chance to meet with the President and address bilateral matters of mutual concern, such as pandemic cooperation, labor reform, migration and development, regional peace and security, climate change, and energy.
Duterte is currently meeting with Middle Eastern officials to advocate for the repeal of the Kafala, or sponsorship system, as well as all other structures that exploit and abuse migrant workers.
Duterte reaffirmed his appeal for the absolute abolition of the Kafala in the Middle East during his speech at the United Nations (UN) General Assembly's 76th session.
"One such monster is the Kafala system, which binds the weak, the desperate, and the voiceless to an existence of terrible torment." "Nothing can justify this unjust system's continued existence," Duterte added.
Please follow and like us: