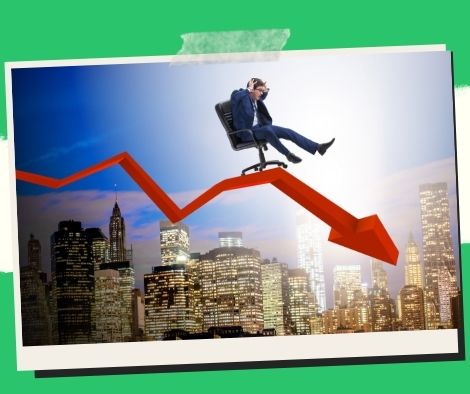 Stocks are falling due to panic selling, while the peso is holding its ground against the US dollar.
The discovery of two imported cases of the Omicron strain in the Philippines caused the main stocks index to close lower on Wednesday, but the peso managed to end the day flat versus the US dollar.
The Philippine Stock Exchange index (PSEi) fell 1.51 percent, or 109.41 points, to 7,132.58 points, with all counters in the local exchange finishing in the red.
The Dow Jones Industrial Average fell 1.54%, or 59.1 points, to 3,782.59 points.
The Property index, which fell 2.34 percent, had the biggest drop among the sectoral indices.
Holding Firms came in second with 1.45 percent, followed by Mining and Oil with 1.35 percent, Services with 1.32 percent, Financials with 1.27 percent, and Industrial with 1.01 percent.
A total of 1.33 billion shares worth PHP11.35 billion were traded.
At 142 to 58, decliners outnumbered advancers, with 54 shares remaining unchanged.
"As the country documented its first cases of the Omicron variety, Philippine shares fell to panic selling," said Luis Limlingan, head of sales at Regina Capital Development Corporation (RCDC).
Investors are speculating, according to Limlingan, on whether the instances would be confined and if the government will take harsher measures to prevent the cases from growing.
"As the Federal Reserve began its two-day policy meeting, which is expected to culminate with the central bank suggesting a speedier wind-down of its bond-buying program," he said, investors are "also concerned."
Meanwhile, the local currency concluded the day at 50.27 per dollar, down from 50.35 the day before.
It started the day at 50.32 and fluctuated between 50.36 and 50.27 during the day.
For the day, the average level was 50.334.
The session's volume was USD650.8 million, down from USD651.7 million the previous day.
Please follow and like us: