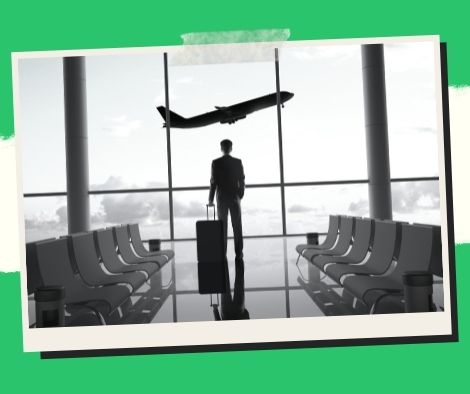 80% of Filipinos want to travel in a sustainable,'meaningful' way.
More Filipinos are becoming "thoughtful and deliberate" in their travel choices, with nearly 80% stating that they want to visit a place in ways that will benefit local communities both economically and socially.
Over 80% of Filipinos asked felt it is vital that their trip has a beneficial influence on locals, according to a commissioned study released by Airbnb on Tuesday, reflecting the growth of the "conscious traveler."
"Just as the travel revolution has inspired individuals to embrace flexibility and reimagine how they live and travel, it has also fueled the growth of the mindful traveler," said Mich Goh, Airbnb's Southeast Asia head of public policy.
"In the aftermath of the pandemic's disconnection and economic hardship, people are becoming more thoughtful and deliberate about how they can use travel to contribute positively to the communities they visit." "They're thinking hard about how they can effectively use their tourism dollars to economically boost struggling cities and rural communities," she added.
The study "Rebuilding tourism in Asia-Pacific: A more conscientious traveler?" was finished in October 2021 and was based on a survey of 4,582 passengers from nine countries: Australia, Japan, India, Malaysia, Singapore, South Korea, Taiwan, Thailand, and the Philippines.
It was shown that almost 75% of Filipinos value travel as a way to genuinely interact with communities and culture, including immersing themselves in local communities when traveling.
Over 70% of respondents said they will be more likely to contribute to the local economy, and 76 percent said they will be more aware of what is important to the communities they visit.
Over 60% are also willing to incorporate sustainable tourism practices into their vacation plans, such as foregoing comforts and luxuries if their actions can support sustainable tourism outcomes; paying a premium for an experience that supports sustainable tourism practices; and avoiding destinations with sustainability issues.
Meanwhile, nearly half of those polled thought it's critical that they don't contribute to concerns like overtourism.
This rise in "conscious travel," according to Airbnb, provides an opportunity for communities to grow their local economies as a result of the travel rebound, and can be described as a "win-win" situation for the pandemic-affected Philippine tourism sector.
According to the findings, the top two most important aspects of sustainable travel are "creating equitable outcomes and income for locals" and "engaging in new social experiences and meaningful connections."
Over half of Filipinos want to travel more regularly to rural destinations, and 60% want to take workcations or work remotely when they can, according to the survey.
According to Airbnb, 62 percent of people plan to travel more domestically than they have in the past, in order to spend more of their travel budget within their own nation.
Please follow and like us: