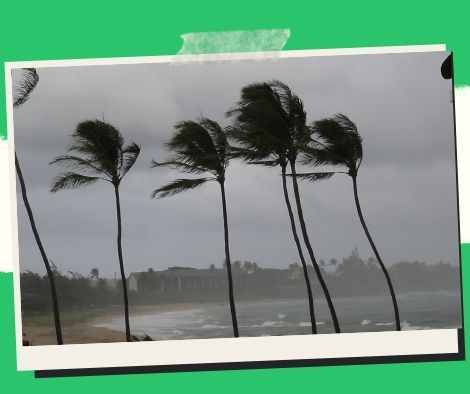 For 'Odette' relief operations, the Philippine Navy deploys a 19-ship flotilla.
The Philippine Navy (PN) is now constructing a "19-ship humanitarian aid-focused flotilla" to be deployed in areas badly impacted by Typhoon Odette through the Philippine Fleet.
"This relief flotilla is made up of seven sealift vessels for transporting relief supplies and stranded individuals on the ground, two patrol ships for command and control, and eight other watercraft for general support. Meanwhile, the BRP Ang Pangulo (AC-S25) Presidential Yacht has been converted as a medical ship "In a Facebook post late Sunday, the Philippine Fleet said.
It also stated that BRP Tarlac (LD-601), BRP Bacolod City (LS-550), BRP Antonio Luna (FF-151), BRP Andres Bonifacio (PS-17), BRP Iwak (LC-289), BRP Agta (LC-290), and BRP Ivatan (LC-298) will be deployed to supplement ongoing humanitarian assistance and disaster response efforts (HADR) in Cebu, Palawan, and Northern Mindanao, particularly Surigao, Din
"BRP Tausug (LC-295), BRP Enrique Jurado (PC-371), BRP Abraham Campo (PC-396), and ACS-700 are already in Cebu," it stated.
BRP Gregorio Velasquez (AGR-702), BRP Hilario Ruiz (PC-378), and BRP Rafael Pargas (PC-379), on the other hand, are already in Northern Mindanao and have already undertaken multiple relief missions.
"In the Siargao/Dinagat area, ACS-25 will join these ships. BRP Mangyan (AC-71), BRP Jose Andrad (PC-370), BRP Carlos Albert (PC-375), and BRP Dioscoro Papa (PC-381) are already stationed in Palawan "the article stated.
Aside from the ships, the PN has placed four naval aircraft on notice to conduct aerial surveys, perform an emergency rescue, and provide limited transport capabilities for the fleet.
Two BN Islander aircraft (NV-312 and NV-314), one Beechcraft King Air (C-90) aircraft (NV-394), and one ship-based AgustaWestland (AW-109) helicopter make up the naval air component (NH-430).
The Philippine Fleet, based in Cavite City and led by Rear Admiral Alberto B. Carlos, provides these assets.
"Currently, aid and other care packs are being loaded onto AC-S25, LC-289, and LC-290. AC-S25 is slated to depart tonight, December 19, 2021, while LC-289 and LC-290 are set to depart tomorrow morning, December 20, 2021 "It was stated.
The current naval operating forces commanders in the area — Commodore Carlos Sabarre in Naval Forces Eastern Mindanao (Northern Mindanao), Captain Raul Regis PN in Naval Forces Central (Cebu), and Commodore Donn Miraflor in Naval Forces West (Palawan) — will direct PN relief operations in Northern Mindanao, Cebu, and Palawan (Palawan).
BRP The Ang Pangulo has been transformed into a hospital.
Meanwhile, the Philippine Navy has converted the Presidential ship, BRP Ang Pangulo (ACS25), into a 10-bed floating hospital that would be used by those in need of medical assistance in Mindanao's typhoon-ravaged districts.
On Sunday night, the ship departed from Pier 13 in Manila South Harbor, carrying thousands of relief commodities previously hauled by fleet-marine personnel assigned to several PN boats.
1,000 boxes of family meal packs, 300 rolls of laminated bags, and 1,212 hygiene kits are among the relief materials provided by the Department of Social Welfare and Development (DSWD).
BRP Iwak distributes humanitarian supplies to the typhoon-devastated districts of Surigao City.
The BRP Iwak (LC289) set sail from Cavite City at 4 a.m. Monday on humanitarian aid and disaster relief mission to Surigao Port in Surigao City.
Relief goods and other cargoes bound for Surigao City are onboard the ship, including 7.8 tons of bottled water from the Office of the Vice President, 142 5-gallon water containers and 4 boxes of bottled water from Naval Task Group National Capital Region, 50 sacks of rice from Jam Pinaroc, 130 pieces of bottled water from Maynilad, and other consolidated assorted relief goods from the Philippine Fleet and other non-government and private organizations.
The Christian Bible Baptist Church, Bliss Restaurant, and Pawssion Project Spar are among these well-intentioned stakeholders.
On Sunday, the cargoes were loaded at Sangley Point in Cavite City.
Please follow and like us: