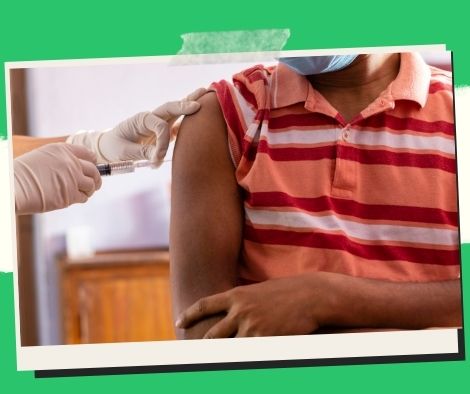 Vaccination is still the best defense against Omicron, according to an NTF executive.
A National Task Force (NTF) against Covid-19 adviser warned Monday night that vaccinating more individuals against the coronavirus disease 2019 (Covid-19) remains the best protection against the Omicron form.
"We hope that people would keep getting their booster shots and protection. The third Omicron variant instance was discovered by the DOH (Department of Health). More immunization is our best defense "During the delivery of 976,950 doses of the Pfizer Covid-19 vaccine, Dr. Teodoro Herbosa noted.
The government, according to Herbosa, is working hard to reach the goal of fully vaccination 54 million Filipinos by the end of the year.
He also expressed optimism that the areas hit by Typhoon Odette will be able to complete their vaccinations.
"Vaccination has been halted in some places, including Regions 7, 8, and Caraga, due to a focus on relief activities," he stated.
He also anticipated that other regions, such as Central Luzon and Calabarzon, would be able to reach the government's aim by vaccinating more people.
Meanwhile, Herbosa expressed gratitude to the US government for assisting in the delivery of over 900,000 vaccination doses obtained through the Asian Development Bank.
The Philippines also got around 1.7 million doses of Pfizer Covid-19 vaccinations from the US government on Monday.
The Philippines had administered 100,907,667 doses of Covid-19 vaccination as of December 19. Over 43.5 million people have been fully vaccinated, with an additional 1,113,377 shots given as boosters.
Please follow and like us: