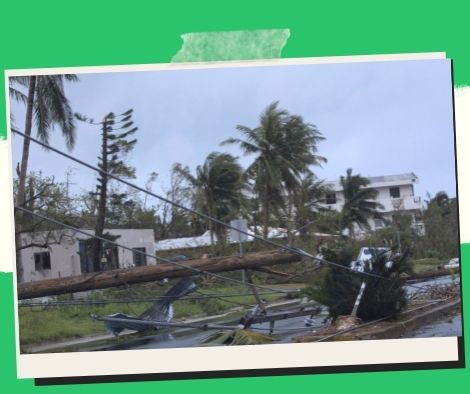 To counteract the economic damage of 'Odette,' restoration is being carried out in the affected districts.
Typhoon Odette's devastation in some parts of the Visayas and Mindanao is expected to stymie economic recovery, although repair efforts in the coming days may be able to mitigate the damage.
Damage to agricultural and productivity losses are apparent repercussions of the recent typhoon that battered the country, according to Rizal Commercial Banking Corporation (RCBC) chief economist Michael Ricafort in a report released on Monday.
Many affected areas are still suffering challenges with electricity and telecommunication services, as well as water and fuel shortages, as well as the delayed flow of goods and people due to damaged infrastructure.
"There may also be a temporary loss of jobs/employment and other economic activity," Ricafort stated, "until some reparation/restoration is already in place to allow resumption of business and other economic operations."
He also stated that the vaccination program in the typhoon-affected areas would be impacted.
Ricafort also predicts temporary price increases in the affected areas, which will have a detrimental impact on inflation and GDP (GDP).
"However, much like with big storm damage in the past, reparation/rehabilitation/restoration operations in places afflicted by storm damage would ironically add to economic activity," he said, citing results of previous recovery efforts.
He went on to say that the restoration efforts will boost "economic activities and, ironically, some pick-up in GDP growth as a key balancing component."
"The expected rise in demand for repairs and purchases to replace damaged businesses, homes, vehicles, appliances, furnishings, infrastructure/facilities, and other property would spur greater business/economic activity, partially offsetting the outright typhoon damage/losses on the economy," he said.
However, Ricafort believes that some businesses, homes, and other institutions may take longer to recover, which would exacerbate the issue.
This, he warned, will necessitate more government intervention/support, potentially widening the budget deficit and adding to the country's debt stock.
"As a matter of thumb, every PHP20 billion in storm/typhoon damage/losses equals around 0.1 percent of GDP," he added.
Please follow and like us: