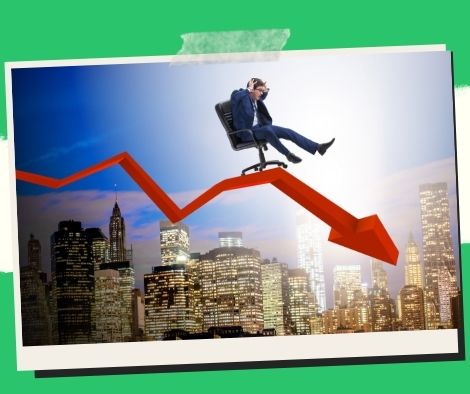 Concerns about Omicron cause stocks to fall; the peso remains nearly flat.
The Philippine Stock Exchange index (PSEi) ended Monday in the red, owing in part to global increases in coronavirus disease 2019 (Covid-19) Omicron variant infections, but the peso held steady against the USD.
To 7,237.61 points, the main stocks index fell 0.82 percent or 60.05 points.
The Dow Jones Industrial Average fell 0.60 percent, or 23.21 points, to 3,828.38 points.
The majority of sectoral indexes decreased during the day, with Mining and Oil down 1.22 percent, Industrial down 1.15 percent, Holding Firms down 1.11 percent, Services down 1.05 percent, and Property down 0.81 percent.
The Financials index was the only one to advance during the day, up 0.48 percent.
A total of 1.09 billion shares worth PHP6.7 billion were traded.
At 112 to 57, decliners outnumbered advancers, with 51 shares unchanged.
"Philippine stocks declined as investors digested the Fed's (Federal Reserve) recent announcement to taper aggressively into 2022 and monitor the spread of the Omicron version globally," said Luis Limlingan, head of sales for Regina Capital Development Corporation (RCDC).
The Fed already stated that it intends to reduce its monthly bond purchases to USD60 billion per month starting in January of next year, which is half of what it did last November.
Officials from the Federal Reserve also hinted at three rate hikes next year and two each in the following two years.
Meanwhile, negative feelings on the local stock exchange are lower than on the foreign exchange market, allowing the peso to trade at 49.93 per dollar, unchanged from its Friday close of 50.02.
The local currency opened at 50.00 and traded in a range of 50.02 to 49.9.
For the day, the average level was 49.954.
Volume was USD887.35 million, down from USD900.65 million the previous day.
Please follow and like us: