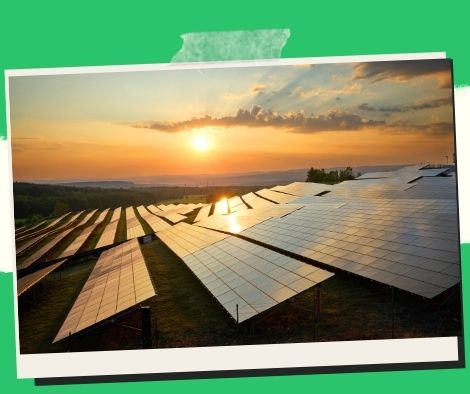 A newly listed solar company has pledged to support government renewable energy initiatives.
Solar Philippines Nueva Ecija Corp. (SPNEC) has pledged to help the government's goal of increasing renewable energy in the country following its initial public offering (IPO).
Solar Philippines founder Leandro Leviste said in a statement on Wednesday that SPNEC is preparing an initial 1,000 hectares for a solar power joint venture.
For the solar plant joint venture, Leviste said the company is looking to work with major companies in the country.
"We're putting together an initial 1,000 hectares for a joint venture with a partner who can assist us make this concept a reality," he said.
He went on to say that Solar Philippines' projects are in response to the Department of Energy's (DOE) goal of increasing the country's renewable energy share to 35 percent by 2030, which would entail the construction of over 20,000 megawatts of solar power plants.
SPNEC's initial public offering (IPO) was oversubscribed at PHP5.3 billion on Friday, up from its initial offering of PHP2.7 billion.
The funds acquired through the stock market will be used to build the first 50 MW of the 500 MW projects, as well as acquire land for future expansions.
SPNEC will construct a solar ranch in Nueva Ecija, which is expected to be Southeast Asia's largest solar project.
The newly listed company also stated that the construction of a 60-kilometer transmission line from Nueva Ecija to Bulacan will enable it to distribute solar electricity not only to Central Luzon but also to the Greater Manila Area.
"The project's size is both an asset and a liability. Unlike 100 MW projects near to existing transmission, this one will need to be gigawatt-scale to justify the construction of new transmission, which is why no one else has attempted to build in this area. "This is a bet on large-scale solar demand, and if that demand materializes, this project might grow to be larger than all of the solar projects in the Philippines combined," Leviste said.
Please follow and like us: