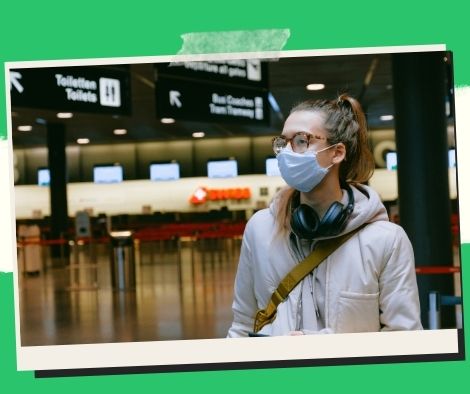 Early arrival at airports for health checks is advised.
With only three days till Christmas, tourists flying overseas have been advised to arrive early at the airport since, in addition to other travel requirements, health measures are severely enforced at the facility.
Commissioner Jaime Morente of the Bureau of Immigration (BI) encouraged tourists to be at the airport several hours before their scheduled departure flight to ensure that they have enough time to check in with their airlines and ensure physical separation at the immigration area.
Travelers should begin the check-in process three to four hours before their scheduled flight, according to local carriers.
With the start of the Christmas season, Morente observed a consistent increase in the number of international travelers departing from the Ninoy Aquino International Airport (NAIA) and the airports in Mactan, Cebu, and Clark, Pampanga.
"While there are much fewer travelers this year due to the epidemic," the BI director noted, "there may still be congestion for late passengers hurrying during boarding time."
Because of the coronavirus disease 2019 (Covid-19) pandemic, airlines will need to conduct additional checks to verify compliance with various nations' travel restrictions, according to Morente.
He also warned departing travelers to make sure they have all of their travel documents, including any additional criteria imposed by other countries as a result of the Covid-19 epidemic.
Morente, on the other hand, said immigration agents have been advised to be more attentive in screening passengers since human traffickers and illegal recruiters may use the holiday rush to transport their victims out of the country.
"Our immigration officials are constantly on the lookout for potential victims of human trafficking and illegal recruitment," he said.
"Despite the Christmas bustle, we will protect our kababayans from these predators, and we will turn over any victims to the Inter-Agency Council Against Trafficking so that cases against their recruiters can be filed," Morente added.
Please follow and like us: