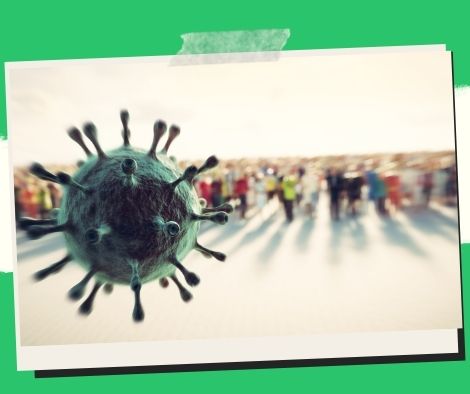 261 new Covid-19 cases have been reported, with 395 recoveries.
The Department of Health (DOH) reported 261 new instances of Covid-19 on Wednesday, increasing the total number of cases in the country to 2,837,784.
The Department of Health reported in its most recent case bulletin that active cases fell to 9,238 with 395 new recoveries, bringing the total number of recoveries to 2,777,630.
There are 3,153 mild cases, 507 asymptomatic cases, 377 critical cases, 1,801 severe cases, and 3,400 moderate cases among the active cases.
"Of the 261 cases recorded today, 247 (or 95 percent) happened in the last 14 days – November 30 to December 13, 2021," according to the Department of Health.
It went on to say that the National Capital Region had the newest instances in the last two weeks, accounting for 74 percent, Region 4A for 32 percent, and Region 3 for 20 percent of the country's new cases.
With 122 more deaths, the death toll now stands at 50,916.
"Of the 122 deaths, 15 or 12 percent occurred in December 2021, 17 or 14 percent in November 2021, 39 or 32 percent in October 2021, 27 or 22 percent in September 2021, 10 or 8% in August 2021, five or 4% in July 2021, two or 2% in June 2021, one or 1% in May 2021, two or 2% in April 2021, one or 1% in August 2020, two or 2% in July 2020, two or 2% in April 2020
The COVIDKaya is a digital application that allows health care professionals to collect and exchange information regarding Covid-19 instances.
The Department of Health has stated that this issue is being coordinated with the Epidemiology and Surveillance Units to ensure that information is updated.
On December 20, around 0.9 percent of the 29,577 people who were tested for Covid-19 were positive, according to DOH data.
"As they are recoveries, about four duplicates were removed from the total case count. In addition, 192 instances tested negative, with 189 of them being classed as recoveries following final validation "According to the Department of Health.
After final validation, 113 cases that were previously labeled as recoveries were reclassified as fatalities.
On December 20, two laboratories were unavailable, and 12 laboratories were unable to transmit data to the Covid-19 Document Repository System.
Based on statistics from the previous 14 days, the 14 laboratories account for 2.8 percent of samples examined and 2.3 percent of positive persons, according to the DOH.
Patients with Covid-19 are currently using 20% of 3,500 critical care unit (ICU) beds, 24% of 19,200 isolation beds, 11% of 12,100 ward beds, and 10% of 3,000 ventilators across the country.
Meanwhile, in the National Capital Region, 21 percent of 1,200 ICU beds, 19 percent of 4,500 isolation beds, 16 percent of 3,700 ward beds, and 11 percent of 1,000 ventilators are dedicated to patients with Covid-19.
Please follow and like us: