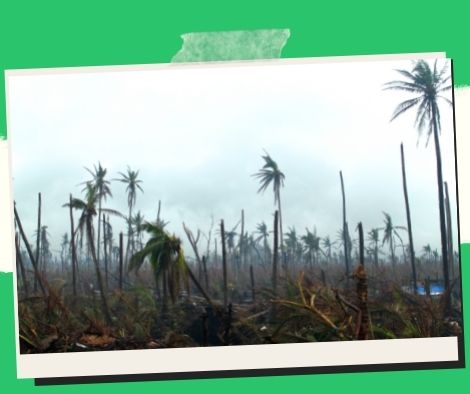 633 'Odette'-affected municipalities have had their power restored.
According to the Department of Energy's Situation Report No. 9, which was released Wednesday afternoon, electricity had been restored in 633 of the 939 municipalities affected by Typhoon Odette as of 3 p.m. on Tuesday.
According to the DOE, the 633 municipalities whose electricity has been entirely restored account for 78 percent of the towns affected by "Odette" according to the National Electrification Administration's (NEA) Power Monitoring Report.
Electricity has been partially restored in 69 municipalities, with a total of 207 towns still without electricity.
"There are seven electric cooperatives (ECs) that have entire power outages and 12 ECs that have partial power outages," according to the DOE advisory.
Bohol I and II Electric Cooperatives, Cebu III Electric Cooperative, Leyte IV Electric Cooperative, Southern Leyte Electric Cooperative, Camiguin Electric Cooperative, and Surigao del Norte Electric Cooperative are among the ECs that have experienced total power outages.
Palawan Electric Cooperative, Northern Negros Electric Cooperative, Guimaras Electric Cooperative, Cebu II Electric Cooperative, Province of Siquijor Electric Cooperative, Eastern Samar Electric Cooperative, Don Orestes Romualdez Electric Cooperative, Leyte V Electric Cooperative, Misamis Oriental Electric Cooperative, Surigao del Sur I and II Electric Cooperatives, and Agusan del Norte Electric Cooperative are among the cooperatives that have experienced partial power outages.
The typhoon's damage is estimated to be worth more than PHP373 million, according to the most recent assessment.
The figure is expected to rise when damage reports are compiled, according to DOE Undersecretary Felix William Fuentebella.
Meanwhile, the DOE stated the Task Force Energy Resiliency teams are focusing on restoring power to critical facilities including hospitals, banks, and other commercial entities, as well as ensuring the availability of petroleum goods in the 'Odette'-affected areas.
To address petroleum supply difficulties, the teams also worked with the Department of Transportation to ensure timely delivery of petroleum products and established a list of provinces eligible for ethanol blend exemptions.
Oil firms were also reminded to guarantee that appropriate prices were implemented, whether in bulk or at gas stations, as well as the assignment of police officers to gas stations to help ensure security and discipline in the execution of priority fuel supply lanes.
Please follow and like us: