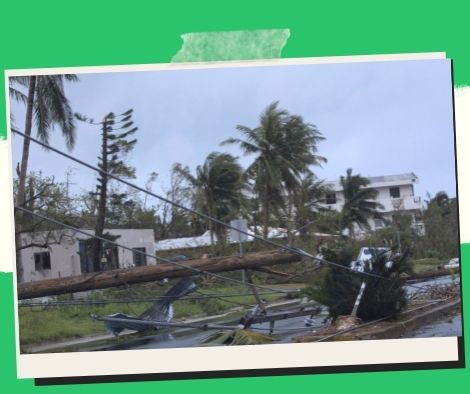 All typhoon casualty reports have been thoroughly scrutinized: PNP
The Philippine National Police (PNP) reaffirmed on Thursday that all reported instances involving casualties from Typhoon Odette's onslaught are fully documented and examined by various police units and that they are still being validated.
"The reported casualties are submitted to the Office of Civil Defense, and these are subject to validation by the Office of Civil Defense, the Department of the Interior and Local Government, and the Department of Social Welfare and Development," stated PNP chief General Dionardo Carlos.
He further stated that PNP units in charge of these data exercise caution to avoid the possibility of redundant or omitted data, which might jeopardize the accuracy of the data.
"Finally, the National Disaster Risk Reduction and Management Council (NDRRMC) assumes overall responsibility for pre-disaster and post-disaster response in our country. All events reported to police units are investigated further by the NDRRMC "Carlos remarked.
Carlos further stated that the PNP is requesting forgiveness if death data between the organization and other government entities do not match because the NDRRMC follows a methodology for validation.
"Search, rescue, and recovery efforts are still ongoing in some regions, so it's too early to draw any conclusions," Carlos added. "Not to mention the communication system's limitations due to disrupted signal connections, which could cause the reporting scheme to be delayed."
The NDRRMC said in its most recent situation report on Thursday that the typhoon had left 258 people dead, 568 injured, and 47 people missing.
Only 11 deaths and two injuries have been confirmed out of this total.
Reports of an additional 247 dead, 566 injured, and 47 missing people are still being verified.
Taking action against hoarders
Meanwhile, Carlos stated that the PNP is following the executive directives issued by local government units on the apprehension of establishments detected profiting and hoarding supplies for distribution to typhoon-affected areas.
The Department of Trade and Industry (DTI) has stated that overpricing and product hoarding, with a focus on essential necessities, are illegal under the Consumer Act or Republic Act 7394 because they take advantage of consumers in a time of need.
"Some local government units in Visayas and Mindanao have already directed various government entities to aid in the monitoring and apprehension of these establishments or enterprises that are breaching the Consumer Act's provisions." "The cooperation of the PNP has been sought to ensure that no one is above the law," Carlos explained.
Long lines were noticed in food stores, water replenishing stations, gas stations, and automated teller machines, according to the PNP (ATMs).
"We remind the public to maintain order in order to avoid situations of commotion and conflict," Carlos said. Some LGUs, such as Cebu City, has also authorized the PNP to issue citation tickets to vehicles who occupy the roadways beyond the vicinity of gas stations between the hours of 6 a.m. and 8 p.m. while waiting for their turn to fill up.
"The local administration has already issued an order, therefore we will follow it." "We appeal for the public's understanding that we must strictly enforce this order to avoid significant traffic congestion, particularly on major thoroughfares," Carlos stated.
Please follow and like us: