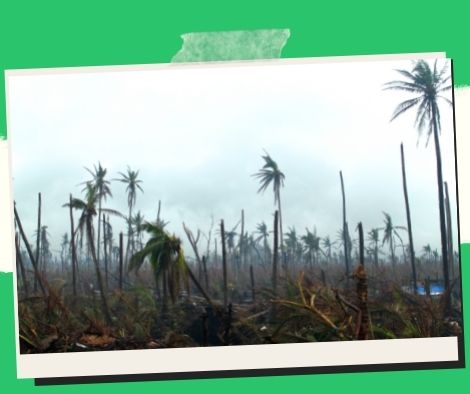 PRRD travels to the Dinagat Islands, which were ravaged by Hurricane Odette.
President Rodrigo Roa Duterte and government officials visited Dinagat Island on Wednesday to learn more about what communities need to recover from Typhoon Odette's devastation.
Acting Presidential Spokesperson and Cabinet Secretary Karlo Nograles said Duterte visited with evacuees and local officials in the area, promising to "give the necessary tools to speed up clearing efforts and help residents rebuild their houses," according to a Palace press statement.
According to him, Duterte ordered the Department of Social Welfare and Development (DSWD) to provide financial help to typhoon-affected households.
Duterte also instructed the Department of Social Welfare and Development (DSWD) to continue providing family food kits to storm victims.
He stated that the Department of the Interior and Local Government (DILG) has been tasked with overseeing and monitoring the disbursement of the aforementioned financial support.
The National Housing Authority would give housing aid worth PHP100 million to typhoon victims in the Dinagat Islands whose homes were partially or completely destroyed, as per Duterte's directive.
He also requested the Department of Energy to ensure that the Dinagat Islands receive gasoline and other petroleum supplies.
Meanwhile, Nograles expressed gratitude to all sectors that helped typhoon-affected areas with money and in-kind aid.
"We appreciate all of our wonderful international allies, development partners, organizations, families, and individuals for their outpouring of support and compassion for our people once again," he stated.
He also informed the public that the government is continuing to work double-time on relief, recovery, and rehabilitation measures to assist displaced families in disaster-stricken areas.
According to Jeff Crisostomo, the province's information officer, at least 14 individuals have died in the Dinagat Islands.
According to reports, the typhoon "completely wrecked" 14,000 homes in the province.
Please follow and like us: