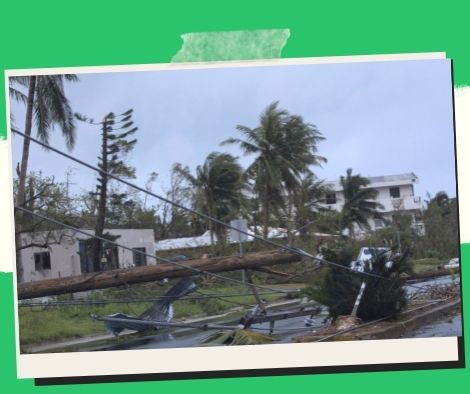 'I've got the budget for you,' Duterte says to 'Odette' victims.
President Rodrigo Duterte said several government projects would contribute to the PHP10 billion he promised to raise for the victims of Typhoon Odette.
"I've discovered a budget for you." We worked late last night because we were trying to minimize the budget of several government projects so that I could give you something right away. This is for the benefit of the people, not for the benefit of infrastructure. Maybe you'll each get PHP50,000. And you just went along with it? Is it okay if we go with PHP40,000?" When Duterte visited Siargao Island on Wednesday, he gave a speech.
In an address in Kabankalan City, Negros Occidental on Monday, he promised to set up a PHP10 billion disaster relief fund.
Acting Budget Secretary Tina Rose Canda said earlier that the projected PHP5.024 trillion national budget for 2022 would provide at least PHP6 billion of the PHP10 billion response fund.
Duterte promised assistance, but asked for "a little time" to explain where the government would get the money he promised because coffers had been exhausted by the virus.
"I've already told the governor, and I've told them for a long time that I'm just'sweeping the floor' to discover where the money is." I won't say anything else, but the money is now available. It will be delivered to you on or before Thursday. "Just give me some time, just give me some time," he added.
He also urged local leaders to make sure that the money set aside for relief, recovery, and rehabilitation be spent appropriately.
"All you have to do now is wait for the money to arrive." Take good care of it and make good use of it. He stated, "I've already informed the governor."
Duterte also revealed that viewing the enormity of the typhoon's damage drove him close to tears.
"It's a stroke of bad luck because the harm is enormous." That's why seeing the circumstance makes him cry," he explained.
Duterte apologized for the delay in his visit, just as he did on his visits to other typhoon-affected areas. He stated that he wanted to give priority to the provinces that had been impacted the worst.
"Please accept my apologies for passing you on my route to Argao because I inquired of the soldiers as to which places had been impacted the most and where the most people were hungry. As a result, I went to Siargao first to see how they were doing and analyze their condition," he explained.
On Wednesday, Duterte paid a visit to the typhoon-ravaged Dinagat Islands.
He had already visited Maasin, Leyte; Inabanga, Bohol; Argao, Cebu; and Kabankalan City, Negros Occidental to distribute relief supplies to individuals who had been displaced by the storm.
Please follow and like us: