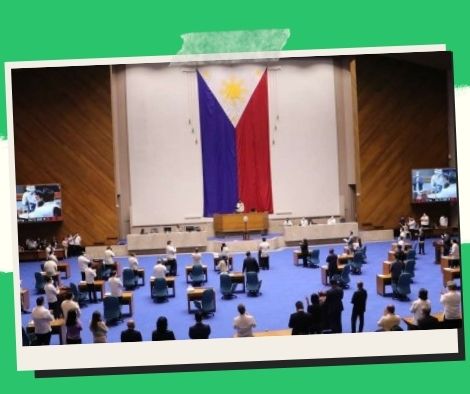 Power resiliency and security master plans are among the demands made by the House leader.
Deputy Speaker of the House of Representatives Bernadette Herrera called for national, regional, island group, and provincial master plans to safeguard the power sector's catastrophe resiliency against typhoons, floods, earthquakes, and volcanic eruptions on Thursday.
Herrera believes the master plans should include choices for underground electrical transmission and distribution lines, as well as scalable power generation for remote islands, coastal towns, highland settlements, microgrids, and important infrastructures like hospitals, telephones, and schools.
"Because of the bagyo, lindol, and iba pang kalamidad, there have been major blackouts. (There are often massive blackouts due to typhoons, earthquakes, and other natural calamities.) Disaster adaptation and mitigation na dapat ang mabisang solusyon natin, maliban sa emergency repairs Apart from immediate repairs, disaster adaption and mitigation should be our approach) "she stated
Herrera believes that multi-year, phased-in projects are the most feasible and long-term approach to make such large expenditures in energy security.
Bonds issued to international, local, and retail investors can be used to fund the project, she said.
"For 15 to 20 years, I predict a baseline funding of at least PHP25 billion per year. Prioritization of locations frequently damaged by storms could be part of a phased deployment plan "she stated
Downtown regions, commercial business districts, and adjacent zones with government offices and hospitals would be prioritized in the localized phase-in, according to Herrera.
Meanwhile, she stated that zones around these priority locations would be included in the mid-and later phases.
"In the next months, technical and feasibility investigations could begin. Foreign aid technical awards could provide the initial funding "she stated
Typhoon Odette wreaked havoc on homes, infrastructure, properties, and agriculture, disrupting crucial lifelines for Filipinos in the storm's path.
According to the latest figures from the National Disaster Risk Reduction and Management Council, the death toll from the typhoon has risen to 258, with 568 people injured and 47 people missing.
Please follow and like us: