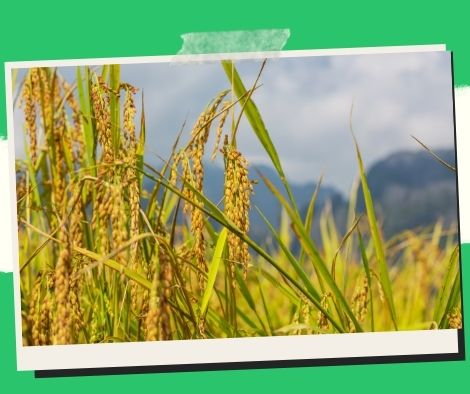 This year, 1.5 million rice growers would receive P5-K assistance.
During the first year of distribution of aid under the Rice Farmer Financial Assistance (RFFA) program, the Department of Agriculture (DA) anticipates a large number of rice farmer-beneficiaries.
In a public briefing on Thursday, DA Assistant Secretary Arnel de Mesa claimed that 1.5 million rice farmers are expected to get PHP5,000 in subsidies this year.
According to the agency's records, the Land Bank of the Philippines (LandBank) accumulated a surplus tariff of PHP2.1 billion in 2019, while the Development Bank of the Philippines accumulated an excess tariff of PHP5.5 billion in 2020.
This means that a total of PHP7.6 billion will be distributed to around 1.5 million rice farmers who cultivate two hectares or less of land.
"Depende na rin sa koleksyon sa susunod na taon." At ito ay mangyayari hangga't ang Rice Tariffication Law (The number of beneficiaries expected next year will be determined by the amount of excess tariff we receive.) This will continue to apply as long as the Rice Tariffication Law is in existence)," de Mesa noted.
The RFFA is a cash-for-work initiative that intends to provide PHP5,000 in financial support to rice farmers with 0.5 to two hectares of land in 33 provinces around the country.
Apart from the RFFA, the Department of Agriculture has cooperated with LandBank to conduct additional financial assistance initiatives, such as the PHP10 billion PAlay aLAY sa Magsasaka ng Lalawigan (PALAY ng Lalawigan).
The program intends to help rice-producing provinces by allowing local government units (LGUs) to buy palay grown by their neighbors, as well as farm machinery and post-harvest services.
Another is the Rice Farmers' Expanded Survival and Recovery Assistance Program (SURE Aid Program), which provided finance to rice farmers with less than one hectare of land.
A total of PHP2.07 billion in loans were offered as urgent financial assistance to 136,648 farmers around the country as part of the initiative.
Please follow and like us: