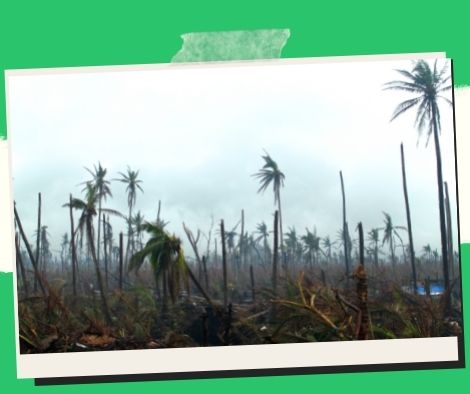 In the aftermath of 'Odette,' Duterte issues a warning to profiteers and hoarders.
Business owners profiting from consumer goods in the aftermath of Typhoon Odette, according to President Rodrigo R. Duterte, may be arrested.
Duterte vowed to order the arrest of business owners implicated in the overpricing of essential products and building supplies in areas impacted by the storm in a prerecorded Talk to the People on Monday night.
"Tell us if there was a breach during this time because we will identify them and we will ask the Philippine National Police to arrest hoarders and individuals who are taking advantage of the circumstance," Duterte warned Trade Secretary Ramon Lopez.
He underlined the importance of combating profiteering, pointing out that people are already suffering.
"We have to stop this," he said, adding that "we can probably go ahead and cap the pricing of the commodities accessible, especially medicine."
Lopez, for one, confirmed that some company owners were taking advantage of those who had been harmed by the hurricane.
He said he had already asked the PNP to keep an eye out for businessmen who were raising prices on commodities.
"Ang directive sa ating mga enforcers ay mag-aresto ng overpricing (Our order to enforcers is to arrest those who are overpricing)," he added, stressing that apprehensions had been made around the country, especially in Bohol and Cebu.
To date, according to Lopez, the DTI has urged these businesses to justify pricing increases in basic commodities, while others have received letters of inquiry (LOI).
Those who were detained swiftly reverted their prices, he noted.
Duterte signed Proclamation No. 1267 on Dec. 21, declaring a state of calamity in areas hit by Typhoon Odette, including Mimaropa (Region 4-B), Western Visayas (Region 6), Central Visayas (Region 7), Eastern Visayas (Region 8), Northern Mindanao (Region 10) and Caraga (Region 10). (Region 13).
Proclamation No. 1267 is intended to expedite the government's and private sector's rescue, relief, and rehabilitation activities, as well as any international humanitarian help.
The proclamation also aims to effectively control the prices of basic goods and commodities in the affected areas and provide ample leeway for the national government and local government units (LGUs) to use appropriate funds for the rescue, recovery, relief, and rehabilitation of affected populations, as well as the continued delivery of basic services.
When Typhoon Odette struck portions of Visayas and Mindanao on Dec. 16, it killed about 389 people and displaced over 1 million people.
Please follow and like us: