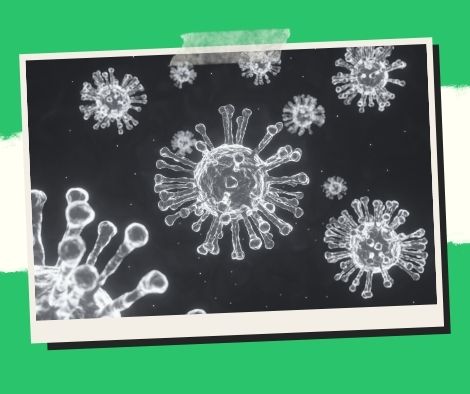 DOH reports 421 new Covid-19 cases and 248 new recoveries.
The Department of Health (DOH) revealed on Tuesday that there were another 421 coronavirus disease 2019 (Covid-19) cases, bringing the total number of confirmed illnesses in the country to 2,839,111.
The overall number of current infections now stands at 9,750.
The DOH reported in its Covid-19 update that 248 fresh recoveries brought the total number of recoveries to 2,778,148.
There are 3,766 mild cases, 489 asymptomatic patients, 374 critical cases, 1,778 severe cases, and 3,343 moderate cases among the active cases.
"Of the 421 cases recorded today, 410 (or 97 percent) happened in the last 14 days – December 14 to 27, 2021," according to the DOH.
It went on to say that the National Capital Region, with 170 new cases in the last two weeks, Calabarzon, with 55 new cases, and Region 3 with 39 new cases, accounted for 41% of the country's new cases.
With two fresh deaths, the death toll has risen to 51,213 people.
The DOH stated, "The two deaths occurred in September 2021 and were just reported now owing to late death information in COVIDKaya."
The COVIDKaya is a digital application that allows health care professionals to collect and exchange information regarding Covid-19 instances.
The Department of Health has stated that this issue is being coordinated with the Epidemiology and Surveillance Units to ensure that information is updated.
On December 26, around 2.6 percent of the 18,122 people who were tested for Covid-19 tested positive, according to DOH data.
"The total case count was reduced by two duplicates. There were 100 cases that tested negative and were classed as recoveries after being eliminated from the final case count "According to the Department of Health.
After final validation, two cases that were earlier categorized as recoveries were reclassified as deaths.
On December 26, two laboratories were unavailable, and 16 laboratories were unable to transmit data to the Covid-19 Document Repository System.
Based on statistics from the previous 14 days, the 18 laboratories provide 2.9 percent of samples analyzed and 2.4 percent of positive persons, according to the DOH.
Patients with Covid-19 have used 18 percent of 3,500 ICU beds, 23 percent of 19,300 isolation beds, 11 percent of 12,300 ward beds, and 10 percent of 3,000 ventilators nationwide to date.
Meanwhile, the National Capital Region has 21% of the 1,200 ICU beds, 20% of the 4,600 isolation beds, 17% of the 3,700 ward beds, and 12% of the 1,000 ventilators dedicated to Covid-19 patients.
Please follow and like us: