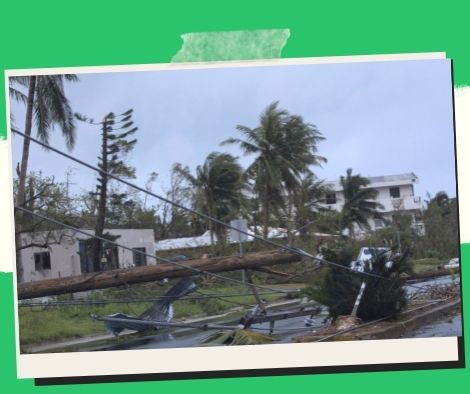 Arroyo emphasizes the importance of prompt power restoration in 'Odette'-affected areas.
On Tuesday, the chairman of the House Committee on Energy praised the National Grid Corporation of the Philippines (NGCP) and all those involved in the energy industry for restoring power to areas devastated by Typhoon Odette in time for the Christmas and New Year holidays.
Rep. Juan Miguel Arroyo of Pampanga said he has been in frequent contact with NGCP president Anthony Almeda about restoring power in Odette-affected areas in Visayas and Mindanao as soon as possible so that people in such places can at least have illuminated houses over the holiday season.
"I'd like to applaud the NGCP and its staff, as well as all those in the energy sector, for working relentlessly even during the holiday season, when everyone should be spending time with their loved ones, to restore power to the areas left without power by Typhoon Odette," Arroyo said.
According to the NGCP, power was restored on December 27 in the provinces of Northern Samar, Eastern Samar, Samar, Biliran, Leyte, Cebu, Negros Occidental, Agusan del Norte, and Agusan del Sur.
Meanwhile, power has been largely restored in the provinces of Negros Oriental and Surigao del Sur, with full restoration expected before the New Year.
Bohol, which had been slated to have full power restored by December 31, had been postponed for a later date, he said.
According to him, the 69kV line in Maasin-Baybay has been largely restored, with complete restoration expected by December 31.
He also praised Meralco for sending a 160-man detachment of engineers, linemen, and support people, as well as trucks, generator sets, and heavy equipment, to typhoon-ravaged Cebu and Bohol.
According to Arroyo, 54 Meralco employees are already assisting with power restoration efforts in Cebu, with 31 of the 106 Meralco employees already deployed in Bohol.
However, the following lines (Visayas) Maasin-Nasaug-San Isidro; Ubay-Alicia-Garcia; Ubay-Trinidad-Carmen; Amlan-San Carlos; Mabinay-Bayawan; and (Mindanao) Placer-Madrid are still unavailable.
He stated that the lines should be restored on or before December 31.
Please follow and like us: