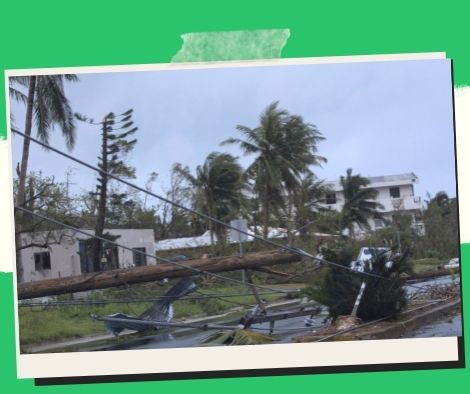 Telco companies are continuing their repair efforts in the 'Odette'-affected areas.
According to the country's main fixed and wireless broadband providers on Wednesday, restoration work on communication lines and towers in areas significantly impacted by Typhoon Odette is continuing.
PLDT and its cellular subsidiary Smart Communications Inc. (Smart) reported in a service update that fixed-line services had been restored in more than 90% of its covered areas in Palawan, with wireless services restored in 83 percent of the province.
"Technical teams are working around the clock to fix impacted sites and restore communication services across the province," PLDT-Smart said.
Repairs in Bohol and Cebu have accelerated, with many major public facilities, like as ports and airports, reconnected as of Tuesday, according to an earlier update.
"The Panglao and Tagbilaran airports in Bohol, as well as the Bacolod-Silay International Airport in Negros Occidental, have been interconnected by PLDT and Smart," PLDT-Smart stated.
Its experts in Cebu have "largely restored" connectivity in the province's major centers, including Cebu, Lapu-Lapu, Mandaue, and Talisay.
"In the northwest, northeast, midwest, southeast, and southwest parts of Cebu, more and more towns have been entirely recovered. "In the town of Loboc in Bohol, the group has also interconnected more barangays," PLDT-Smart added.
It also warned users in previously restored areas that "intermittent service" may be experienced due to power supply challenges and unintentional interruptions during clearance activities by local government units.
Globe Telecom Inc. (Globe), on the other hand, announced that mobile network services in the provinces of Leyte and Southern Leyte were 50% complete as of Wednesday.
"In Leyte, there are 41 municipalities and cities, as well as five towns in Southern Leyte." "Globe's field teams are working around the clock to restore communications facilities following Typhoon Odette's devastation," Globe said.
It stated 20 sites in Cebu have been restored so far, and its GoWiFi facility at the Mactan International Airport is operational and open to all users.
Globe had already restored service in the entire provinces of Samar, Antique, Biliran, Capiz, Guimaras, Iloilo, and Siquijor.
"Globe has made it possible to speed restoration activities across several provinces damaged by typhoon Odette with the cooperation of local government entities," Globe stated.
It claims that roughly 70% of Globe's sites in the Visayas have been restored to date, with "substantial restoration progress" in Mindanao and Palawan.
Please follow and like us: