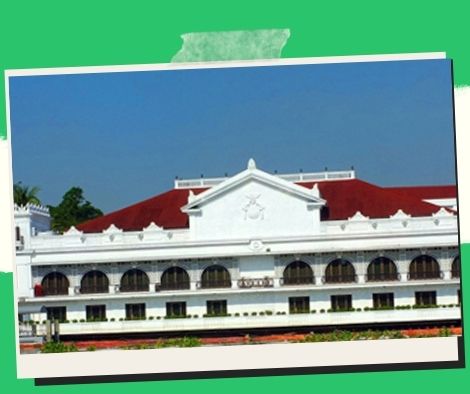 Instead of buying firecrackers, donate to typhoon victims: Palace
Instead of buying firecrackers, donate to the victims of Typhoon Odette, a Palace official advised on Wednesday.
Cabinet Secretary Karlo Nograles, the Acting Presidential Spokesperson, made the announcement after the Department of Health (DOH) reported 25 firecracker-related injuries in the run-up to the New Year.
"Tama po iyon, ibigay na lang po natin sa mga kababayan natin na nangangailangan, imbes na igastos natin sa paputok, sa firecrackers na bawal po, ibigay na lang po natin sa mga kababayan natin na Those na tinamaan, lubos na naapektuhan ng Typhoon Odette, doon na lang po natin ibigay ang tulong natin Let's help people who have been harmed by Typhoon Odette)," he remarked at a press conference at the Palace.
According to Nograles, fireworks should only be used in community fireworks shows to reduce the danger of injuries and fatalities, citing an executive order signed by President Rodrigo Duterte in 2017.
He further stated that community fireworks should only be performed under the supervision of a trained individual who has been issued a Philippine National Police license (PNP).
"Dapat wala nga po tayong fireworks-related injuries na makikita dahil nga po community fireworks lang po ang puwede," he added.
To avoid Covid-19 infection, Nograles restated the DOH advice against the use of torotot (horns) and items "that we use with our mouths."
"Hindi pupuwede iyong torotot, hindi pupuwede iyong anything na wind instruments na lumalabas sa ating bibig iwasan din po natin iyan (Horns are prohibited, whatever we use with our mouths is prohibited), so let's just use percussion." Pans, tambourines, bells, and iyong (those) light emitting gadgets, for example. He remarked, "Ito po ay nasa DOH reminders sa public (These are the DOH reminders)."
He stressed that the recommendations were provided for the benefit of the general public.
"Iyong mga guidelines na ito mga kababayan, hindi natin ginagawa ito dahil wala lang," says the author. (These guidelines were not devised for the sake of devising them.) It's not like that); they all have a purpose, and we won't be able to fulfill it if individuals refuse to cooperate. So, let's all just follow the rules," he said.
For his part, Interior Secretary Jonathan Malaya said the DILG, PNP, and Bureau of Fire Protection (BFP) are working together to combat the illicit manufacture, sale, and usage of firecrackers and pyrotechnic devices.
"Ang PNP po at LGU mayroon po silang katungkulan (The PNP and LGUs have a duty) to enforce national and local policies regarding the use of firecrackers at puwede po silang magsagawa ng mga inspeksyon (and they can conduct inspections), confiscate and sirain itong mga (destroy) prohibited firecrackers and pyrotechnic devices," he said.
According to the Department of Health, fireworks-related injuries surged by 108 percent from December 21 to December 29, with 25 instances documented. Only 12 cases were reported over the same time period the previous year.
The majority of the injuries occur in children aged nine to sixteen, with forbidden fireworks such as boga, 5-star, and piccolo being the most common sources of injury.
Please follow and like us: