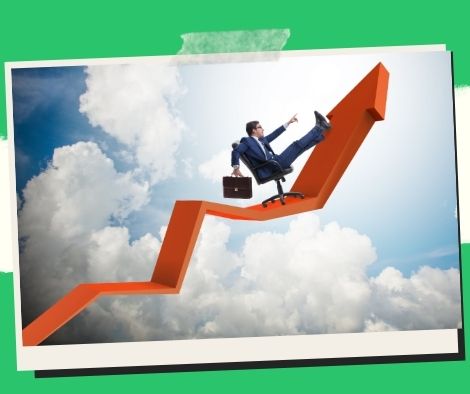 Stocks and the peso both benefit from risk-on sentiment.
The Philippine Stock Exchange index (PSEi) rallied on Thursday after days in the red as investors put their worries about the Omicron coronavirus disease 2019 (Covid-19) variety to the side, mirroring the peso's performance.
The main equities index increased 1.81 percent to 7,248.05 points or 128.86 points.
All other indexes trailed it, with All Shares rising 1.09 percent, or 41.23 points, to 3,838.45 points.
Holding Companies led the sectors indices with a gain of 2.63 percent, followed by Property with a gain of 2.19 percent, Mining, and Oil with a gain of 1.28 percent, Financials with a gain of 0.82 percent, Industrial with a gain of 0.67 percent, and Services with a gain of 0.66 percent.
A total of 851.1 million shares worth PHP4.61 billion were traded.
At 115 to 58, advancers outnumbered decliners, with 49 shares remaining unchanged.
The PSEi's recovery, according to Luis Limlingan, Regina Capital Development Corp.'s head of sales, is due to investors' choice to "momentarily put aside anxieties about the spreading of the Omicron variety."
Investors have been concerned about the fast-spreading Omicron variety, rising inflation, and the end of ultra-easy monetary policy, according to him.
"After a good year in which the S&P 500 gained around 25%," he noted, "the consensus forecasts lesser returns and a bumpier path ahead."
Limlingan also attributed the favorable sentiments in the local stock exchange during the day to the news that the US White House has chosen to resume talks with Senator Joe Manchin on a significant social spending plan.
Meanwhile, the local currency completed the day's transaction at 50.045 against the US dollar, up from 50.19 the day before.
It started the day at 50.14 and ended the day at 50.118, an average of 50.118.
Volume was USD848.27 million, down from USD1.06 billion the previous day.
Please follow and like us: