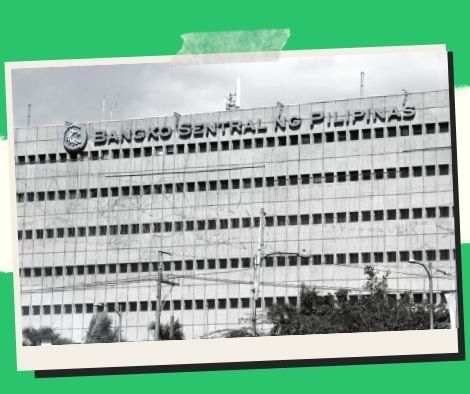 For loans up to P10,000, the BSP establishes interest and penalty ceilings.
For general purpose loans of less than PHP10,000, the Bangko Sentral ng Pilipinas (BSP) has set restrictions on interest rates, fees, and penalties for late or non-payments.
BSP Governor Benjamin Diokno said in a video briefing on Thursday that the central bank's policy-making Monetary Board (MB) has established a nominal interest rate cap of 6% per month, an effective interest rate of up to 15% per month, and a 5% per month penalty for late or non-payment.
He stated that the circular for these rates have yet to be published and that the Securities and Exchange Commission (SEC) will issue implementing rules and regulations via memoranda circular.
Since the SEC is the regulator of lending companies (LCs), financing companies (FCs), and other online lending platforms (OLPs), Diokno said recommendations for loan ceilings, rates, and penalties for loans with a maximum tenor of four months were discussed with the SEC and made in consultation with market players.
According to him, the latest laws were enacted after the SEC noted a recent increase in borrowing rates for payday and personal loans.
According to Diokno, the nominal interest rate charged by LCs increased by over 60% per year from 2014 to 2015 to above 360 percent per year from 2016 to 2019, and as high as 504 percent per year in 2020.
As a result, from January 2020 to May this year, the SEC received a total of 4,363 complaints, according to him.
"These accusations prompted the SEC to seek the BSP's assistance in prescribing interest rate ceilings on financing and lending enterprises," according to Diokno.
"The interest rate ceilings were imposed in the account of the hardships caused by the Covid-19 (coronavirus disease 2019) pandemic," he stated.
According to Diokno, regulators are attempting to find a balance between protecting consumers from unscrupulous lending while ensuring small borrowers' access to credit.
"The caps should be set low enough to protect borrowers from predatory lending." "Caps should be set at a level that accommodates credit risks while also providing an enabling environment for lenders to continue to operate," he said.
He went on to say that these rates are greater than those charged by credit cooperatives and non-stock savings and loan institutions for identical unsecured loans, as well as pawnshops for secured loans.
Please follow and like us: