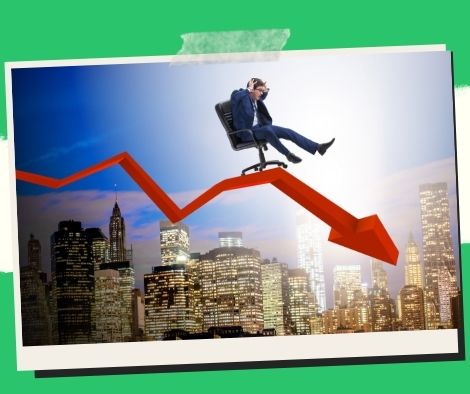 Profit-taking causes stock prices to fall; the peso, on the other hand, remains stable.
Due to correction, the Philippine Stock Exchange index (PSEi) ended the week in negative territory, but the peso remained strong against the US dollar, even touching the 49-level.
The main stocks index fell 0.91 percent, or 66.19 points, to 7,181.86 points, a day after registering gains.
The Dow Jones Industrial Average fell 0.42 percent, or 16.19 points, to 3,822.26 points.
Most sectoral indices fell as well, with the Holding Firms index falling 1.20 percent.
The property fell 1.03 percent, followed by Services (0.65 percent), Financials (0.63 percent), and Industrial (0.22 percent).
Only the Mining and Oil sector gained during the day, with a 0.70 percent increase.
3.28 billion shares were traded, worth PHP2.11 billion.
At 84 to 81, advancers outnumbered decliners, with 39 shares remaining unchanged.
According to a source, Rizal Commercial Banking Corporation (RCBC) chief economist Michael Ricafort attributed the day's negative close to the government's end-November 2021 fiscal report, which revealed a 24.63 percent year-on-year increase in the government's budget imbalance of PHP1.33 trillion.
Because of the damage caused by Typhoon Odette, which recently battered portions of the Visayas and Mindanao, Ricafort believes the budget deficit would grow even more.
"These events could delay GDP (gross domestic product) growth and contribute to a temporary spike in total inflation," he warned.
"The recent profit-taking in the local stock market (is) partly caused by new record-high new Covid (coronavirus disease 2019) cases in some European countries, partly due to the Omicron variant, which could slow down economic recovery prospects amid a travel and other restrictions as a precaution to prevent Omicron from spreading further," he added.
Meanwhile, the peso finished the day at 50.04, unchanged from Thursday's close of 50.045.
It started the day at 50.05, down from 50.14 the day before.
It fluctuated between 50.09 and 49.95, resulting in a 50.02 average.
Volume climbed to USD933.05 million from USD848.27 million the previous day.
Please follow and like us: