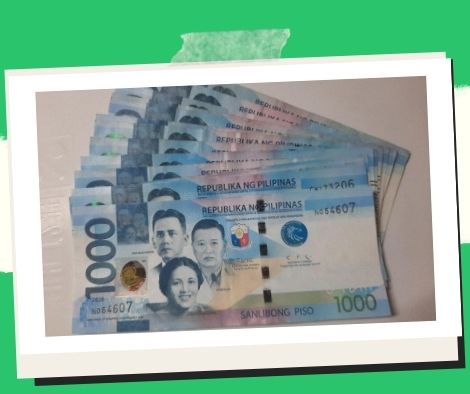 As OFW remittances arrive, the peso is expected to remain strong.
Seasonal remittance inflows from overseas Filipino workers (OFWs) are expected to keep the peso steady versus the US dollar for at least another week, according to an economist.
The peso concluded Friday's session at 50.04, unchanged from the previous day's close of 50.045. It even got close to the 49-level in the middle of the deal.
The peso concluded among its strongest in more than a month, according to Rizal Commercial Banking Corporation (RCBC) chief economist Michael Ricafort, "since holiday-related spending could yet continue until the New Year vacation."
"The peso has recently remained relatively stronger, owing to the widely anticipated surge/culmination of US dollar inflows and conversion to pesos in a typical year to prepare for Christmas/New Year spending sprees by consumers/OFW families, as well as to finance Yuletide payrolls and other expenditures by businesses/exporters and other institutions with US dollar/foreign currency revenues/income sources," he said.
The success of the local currency during the day, according to Ricafort, can be ascribed to sustained improvement in global market risk appetite, with the US S&P 500 closing at fresh all-time highs.
This comes amid mainly stronger US economic indicators recently, as well as some softening concerns about the Omicron variety, which, according to recent studies, has a lower chance of hospitalization.
According to Ricafort, the currency pair is already back to where it was when the pandemic began, or approximately 50.635 by the end of 2019.
He attributed this to the country's trade data returning to pre-pandemic levels, with the trade imbalance reaching its highest level since January 2019.
According to figures from the Philippine Statistics Authority (PSA), the trade deficit increased by 96.1 percent year over year in October, a greater rate than the previous month's 76.3 percent and a reversal of the previous year's -42.7 percent.
Please follow and like us: