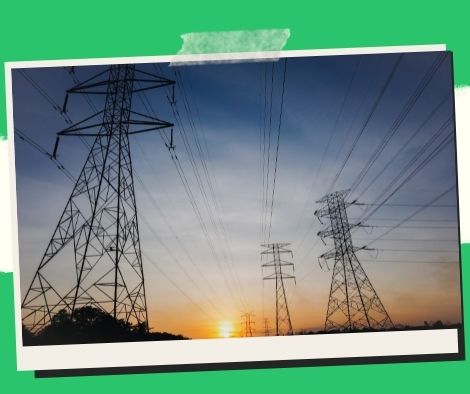 Electric eye in the Visayas By the 10th of January, 80 percent of the service area had been restored.
Visayan Electric Company (Visayan Electric), an Aboitiz Power Corporation distribution utility subsidiary, is aiming for an 80 percent restoration of power to customers in almost all urbanized areas within its franchise by January 10 next year, with the hardest-to-reach areas energized by the end of the same month.
By December 31, it hopes to have completed 100 percent of hospitals and 80 percent of water pumping stations.
The country's second-largest distribution unit predicted that re-energization would reach 30% by New Year's Eve.
As of Monday lunchtime, 98,321 of the 474,182 impacted customers in the franchise service area have already been reenergized.
This projection is based on current network damage assessments and the number of lines or crews on the ground. The situation is fluid, and these goals may shift as more information becomes available and progress is achieved, according to the business.
According to an initial study by the corporation, Typhoon Odette, the most catastrophic storm to hit the city in the last 30 years, toppled 560 power poles.
Visayan Electric had restored 53 percent of 544 power line segments ranging from 23 kilovolts (kV) to 69 kV, as well as 18 of 19 substations, as of Monday.
Visayan Electric has a large network with roughly 8,990 kilometers of wires throughout its franchise region, which includes the cities of Cebu, Mandaue, Talisay, Naga, and four municipalities in the greater part of Metro Cebu, including Liloan, Consolacion, Minglanilla, and San Fernando.
This would stretch four times the length of the Philippines if stretched end to end, or from Aparri to General Santos City and back twice.
Various issues involved during the power restoration process, according to Visayan Electric president and chief operating officer Raul Lucero, make repair and restoration of energy supply more difficult.
"The movement of our trucks and linemen is hampered by debris from collapsed structures and trees. "It takes many hours to reconnect wires to these poles and test that these new lines operate," he added, adding that broken or leaning poles from Visayan Electric are difficult to fix and take many hours to replace.
"When you add all of these chores together and increase it by the hundreds of felled trees, poles, and wires throughout the city," Lucero added, "you start to get an understanding of the breadth and scope of the labor that our lineman and crews face."
He did note, however, that by the end of the year, the business hopes to have added 182 lineman to the 308 Visayan Electric workers on the ground.
Meralco, Cepalco (Cagayan Electric Power and Light Company Inc.), San Fernando Electric, Angeles Electric, Dagupan Electric, Tarlac Electric, and Iligan Light are among the distribution companies and electric cooperatives that have dispatched linemen to Cebu. Since Typhoon Odette hit, they've been working nonstop to restore power to the storm's victims.
The firm previously stated that hospitals, water pumps, telecommunications, and gas stations will be prioritized.
It has reactivated 26 of 32 hospitals (81%), 49 of 119 Metro Cebu Water District pumping stations (41%), and eight of 22 Abejo Water Corp. pumping stations to date (36 percent).
Please follow and like us: