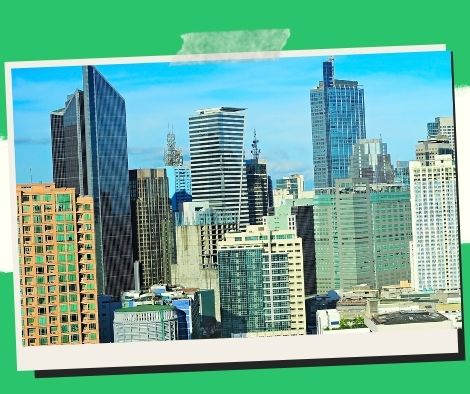 In the 'new normal,' businesses and jobs are being restored.
After nearly two years of dealing with the coronavirus disease 2019 (Covid-19) pandemic, both the public and private sectors have proposed a variety of efforts to help businesses and workers get back on their feet.
Since the Covid-19 outbreak in early 2020, the pandemic has had lingering effects on businesses and jobs as governments throughout the world attempt to contain the virus's spread.
Closed companies in the Philippines reached 38 percent during the peak of the epidemic from March to April 2020, according to data from the Department of Trade and Industry (DTI).
This resulted in job losses, with the unemployment rate reaching a new high of 17.6% in April of last year.
"The virus is here to stay," DTI Secretary Ramon Lopez and the business community have said, and "we have to live with the infection."
In Metro Manila and nearby provinces, the Inter-Agency Task Force for the Management of Emerging Infectious Diseases (IATF) re-imposed twice the enhanced community quarantine (ECQ)—the most stringent restriction—in 2021, in response to threats from emerging Covid-19 variants such as the Alpha and Delta.
Because of the Alpha variation, ECQ was re-imposed in late March, and in early August, due to the more transmissible and highly infectious Delta version.
Unlike the 2020 shutdown, the IATF broadened the definition of vital industries, allowing more businesses to open and fewer jobs to be lost.
The ECQ with more mobility in the National Capital Region (NCR), Bulacan, Cavite, Laguna, and Rizal, or NCR Plus, in late March to April this year only registered 16 percent shuttered companies, compared to 38 percent during the first ECQ in 2020.
With the relaxation of constraints, it increased to 10%.
The unemployment rate in April of this year was also lower, at 8.7%, than it was in April of 2020 when it was at an all-time high. Even when the ECQ was reinstated in August, the jobless rate remained at 8.1 percent.
The IATF placed the entire country on Alert Level 2 after the country was able to reduce Covid-19 instances to less than a thousand per day.
Lopez previously stated that, while the economy has yet to restore to pre-pandemic levels, there have been signs of improvement this year despite the two times of increased cases and lockdowns.
To help firms and jobs rebound, the trade head has emphasized the resumption of economic activities.
According to Lopez, the DTI is continuing to roll out its Covid-19 Assistance to Restart Enterprises (CARES) zero-interest and zero-collateral loan program, which has benefited 137,168 borrowers with a total loan totaling PHP6.13 billion.
In the new normal, the agency has also encouraged and assisted entrepreneurs to embrace digital change.
During the epidemic, entrepreneur Rachel Villaflor began her internet business by selling pillow coverings on one of the major online marketplaces.
Her online shop House of Silk, which began as a passion, has turned into a second source of income for her.
"Because I'm at home and have more time, I attempted sewing pillowcases by hand for my own use," Villaflor explained. "I eventually got a little sewing machine and learned to sew." "I had to tap a textile and clothing factory just three weeks after I began my online store due to tremendous demand for orders." In a single year, I've sold roughly 23,000 pieces."
She also helps local tailors supplement their income by commissioning them to create pillow coverings when demand is high.
Furthermore, the government has been marketing the Philippines as an investment destination in order to secure more jobs in the future.
According to DTI data, combined investment approvals in the Board of Investments (BOI) and Philippine Economic Zone Authority (PEZA) totaled PHP616 billion as of November this year.
These pledges are expected to result in the creation of 70,576 jobs for Filipinos.
Meanwhile, the private sector's assistance in mitigating the effects of Covid-19 aided business and job recovery.
According to Presidential Adviser for Entrepreneurship Joey Concepcion, the private sector has ordered at least 24 million Covid-19 vaccines from AstraZeneca and Moderna alone to assist the government in its vaccination program, which is aimed mostly at company employees and family members.
He went on to say that as more Filipinos become vaccinated, businesses will be able to stay open and jobs will be accessible for Filipinos.
Please follow and like us: