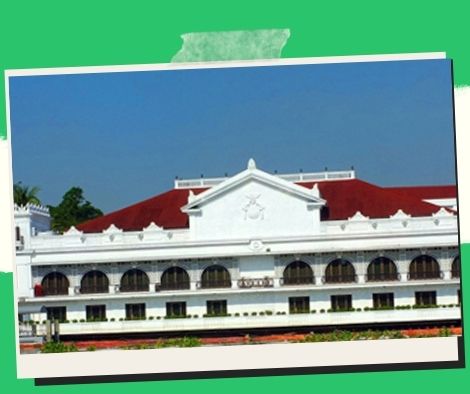 Duterte signs legislation establishing the Department of Migrant Workers.
President Rodrigo R. Duterte signed a bill into law on Thursday that intends to strengthen cooperation between agencies that deal with overseas Filipino workers (OFWs) and OFW issues.
Duterte signed Republic Act 11641, popularly known as "An Act Creating the Department of Migrant Workers," in a ceremony at the Rizal Hall in Malacanang Palace.
OFWs, according to Duterte, are the lifeblood of the Philippine economy, similar to Jose Rizal, the country's national hero.
"On the occasion of Rizal Day, the Department of Migrant Workers was established." May we remember not only Dr. Jose Rizal's extraordinary love for his country, but also the patriotism, excellence, and bravery of our modern-day heroes, particularly our abroad Filipinos," he stated in his remarks.
After certifying it as an urgent measure in March, Duterte made the development and establishment of the Department of Migrant Workers one of his top objectives.
Duterte has campaigned for the approval of a bill mandating the creation of the Department of Migrant Workers on numerous occasions, including in his final State-of-the-Nation Address on July 26.
"I also ask Congress to pass a law creating the Department of Migrant Workers and Overseas Filipinos kailangan po ito (we need this) because they are suffering not only yesterday but now with so many inadequacies, in both our government response, including monetary assistance — to ensure that there is a department solely focused on addressing the needs and taking care of the welfare of our countrymen abroad," h said.
Based on the 2019 Survey on Overseas Filipinos released in 2020 by the Philippine Statistics Authority, the Department of Migrant Workers is predicted to benefit an estimated 2.2 million Filipinos living overseas (PSA).
Duterte also signed the PHP5.024 trillion national budget for 2022 into law, which would be utilized for the country's Covid-19 pandemic response and recovery activities following Typhoon Odette's devastation.
He earlier signed Republic Act 11640, titled "An Act Extending the Availability of the Fiscal Year 2021 Appropriations to December 31, 2022, Amending for the Purpose Section 62 of the General Provisions of Republic Act 11518, the Fiscal Year 2021 General Appropriations Act."
Please follow and like us: