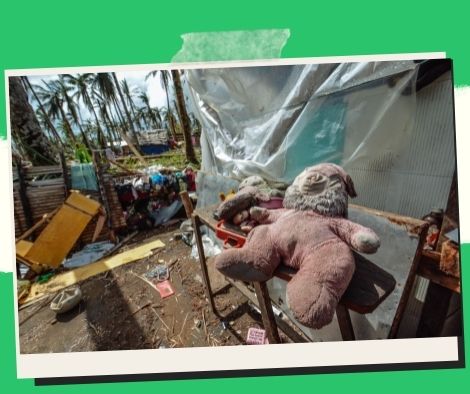 BRP Waray transports humanitarian supplies to typhoon-ravaged Palawan.
The Philippine Fleet announced on Thursday that the BRP Waray (LC-288), one of its sealift amphibious vessels, has headed to Palawan to deliver relief supplies to residents who have been impacted by Typhoon Odette.
The ship left Sangley Point, Cavite City on Wednesday, carrying 91 tons of relief goods and other essential items from Malampaya Foundation, Philippine Women Judge Association, Department of Social Welfare and Development MIMAROPA, Civil-Military Operation Group-Philippine Navy, and other stakeholders of the fleet, according to a statement from Lt. Commander Ryan Luna, Philippine Fleet spokesperson.
"These goods were loaded with the help of Philippine Fleet personnel and will be delivered immediately to those households affected by Typhoon Odette upon arrival at El Nido, Palawan," he added.
Because of its ability to transport significant amounts of logistics and food supplies, the BRP Waray, captained by Commander Danish Ruiz, was assigned with humanitarian relief and disaster response operations.
"The Philippine Fleet and its stakeholders are deploying all available resources to provide much-needed logistical and personnel assistance to fellow Filipinos struggling with the impact of Typhoon Odette," Luna stated.
Please follow and like us: