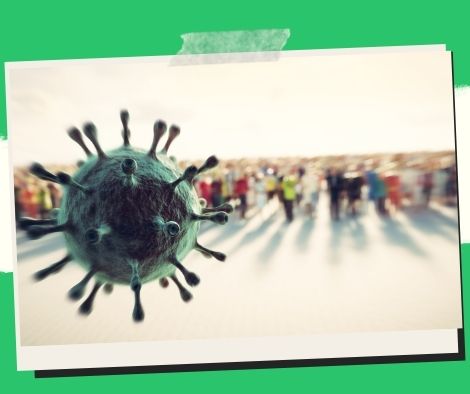 A total of ten new Omicron variant cases have been confirmed.
On Friday, the Department of Health (DOH), the University of the Philippines – Philippine Genome Center, and the University of the Philippines – National Institutes of Health announced the discovery of seven imported and three local cases of the Omicron (B.1.1.529) variant of concern.
Six returning overseas Filipinos and one Malaysian national are among the seven imported cases.
Three of them arrived from the US on Philippine Airlines Flights PR 127 and PR 103 on December 16 and 15, respectively.
Two people arrived from the United Kingdom on Singapore Airlines Flight SQ 910 and Emirates Airlines Flight EK 332 on December 15 and December 9, respectively.
Another case arrived from the United Arab Emirates on December 19 via Philippine Airlines Flight 659, and the seventh imported case landed from Ghana on December 14 via Qatar Airways Flight QR 930.
One of the seven instances is the husband of the fourth Omicron case, which was previously announced.
All additional information is being double-checked.
The Department of Health is presently reviewing all co-passengers test results and health status to see if there are any more confirmed instances or passengers who became ill after arriving.
Travelers arriving in the Philippines through these aircraft can report their status by calling the DOH COVID-19 hotlines (02) 8942-6843 or 1555, or their local government units (LGUs).
Two of the three local Omicron cases are from Bicol, while the third is a 42-year-old male from the National Capital Region (NCR) who tested positive on December 3 and was marked as recovered on December 17.
The two Bicol Region instances, a 27-year-old woman who tested positive on December 14 and a 46-year-old woman, have both recovered.
The local cases are currently being investigated by regional epidemiology and surveillance units, who are tracing any probable close links.
While more definitive data is needed, the DOH stated that there is a significant likelihood of local transmission.
On Monday, more information will be shared at the regular DOH Media Forum.
Following the discovery of local instances of Omicron, the Department of Health (DOH) has issued a strong warning to the public to adhere to basic public health requirements, including testing, isolation, and quarantine methods.
"We continue to advise LGUs to conduct active case discovery to identify cases and clusters during the Christmas season. They may also use granular lockdowns if necessary. LGUs should also create isolation facilities for people who are unable to quarantine or isolate themselves at home. Finally, to reduce hospitalization and mortality due to Covid-19, enhance immunization coverage among high-risk categories such as senior citizens and those with underlying diseases," stated Health Secretary and IATF Chair Francisco Duque III in a statement.
"We also need to keep our healthcare use under control." We can achieve this by working together to stop Covid-19 from spreading. Vaccination or booster vaccinations should be obtained as soon as feasible for all eligible individuals. Surgical masks, double masks, and cotton masks with a face shield are also options. Those who are experiencing Covid-19 symptoms should isolate, be tested, and follow the treatment plan. Finally, if possible, let us try home isolation with regular teleconsultation," Duque added.
Please follow and like us: