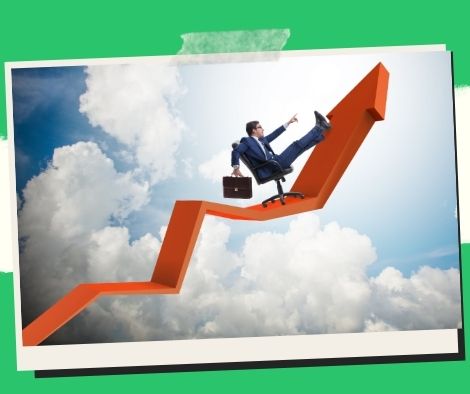 In 2021, the Cordillera will have a 7.5 percent economic growth rate, according to PSA.
BAGUIO CITY, PHILIPPINES — According to the Philippine Statistics Authority (PSA), the Cordillera Administrative Region's economic performance improved by 7.5 percent in 2021.
PSA-Cordillera regional director Villafe Alibuyog claimed in her situation report on CAR's economic performance that the region "ranked third statewide in terms of growth."
She stated that the region improved from a -10.2 percent growth rate from 2019 to 2020 to a 7.5 percent increase from 2020 to 2021.
Cordillera produced a Gross Regional Domestic Product of PHP310 billion in 2021, a significant increase from the PHP288 billion recorded in 2020.
She claimed the region had a positive GRDP of 4.4 percent in 2019 before the coronavirus disease 2019 (Covid-19) pandemic caused a drop.
Construction, manufacturing, and mining accounted for 17.2 percent, 17.1 percent, and 14.1 percent, respectively, of the three growth categories.
While positive growth was seen in 2021, Alibuyog stated Cordillera still needs to improve its economic situation to get back to where it was before the pandemic.
"To break even next year, Cordillera will need 3.6 percent more," the director added.
She attributed the region's strong economic performance to final household spending, final government spending, and export.
The increase in the number of banks operating in the region from 200 to 202 in 2021, according to Noel Neil Malimban, regional director of the Bangko Sentral ng Pilipinas Northern Luzon.
Overall credit conditions, he said, gave enough support to economic activity in September 2021, as bank lending in the region expanded by 8.1 percent, with a lending portfolio of PHP20.2 billion.
He went on to say that deposits increased by 10.4% in 2021, from PHP132.2 billion to PHP145.9 billion.
Susan Sumbeling, regional director of the National Economic Development Authority in the Cordillera, said during the event that the government's economic stimulus measures, such as the TUPAD program of the Department of Labor and Employment, offered about 65,000 people temporary work.
The Land Transportation Franchising and Regulatory Board's (LTFRB) service contracting benefited 281 drivers, who were allowed to deliver free rides to 838,744 permitted persons outside the residence, according to her.
Aside from training, the Department of Tourism said that economic stimulus packages were also supplied to the tourism industry.
"The majority of the businesses have reopened and their employees have been reinstated," she said.
Please follow and like us: