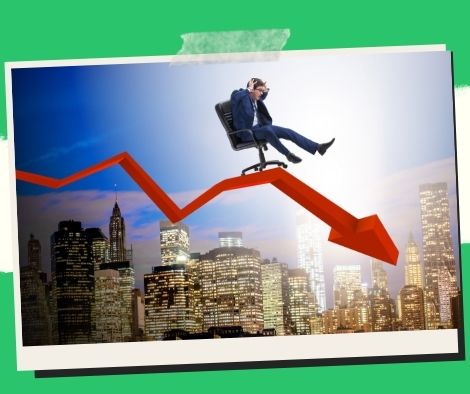 Stocks and the peso are falling ahead of economic reports.
MANILA, Philippines — The peso and the local stock index both closed lower on Monday as investors took a wait-and-see approach to the publication of significant economic data both here and abroad.
The Philippine Stock Exchange index (PSEi) fell 0.15 percent to 6,721.08 points, a loss of 10.17 points.
The Dow Jones Industrial Average fell 0.23 percent, or 8.31 points, to 3,596.83.
The majority of sectoral counters likewise ended the day in the red, topped by the Financials, which sank 1.18 percent.
Services came in second with 0.67 percent, followed by Mining and Oil with 0.43 percent, Property with 0.16 percent, and Holding Firms with 0.06 percent.
The Industrial index was the only one to advance during the day, up 1.06 percent.
A total of 795.48 million shares worth PHP3.61 billion were traded.
At 99 to 60, decliners outnumbered advancers, with 67 shares remaining unchanged.
The chief of sales at Regina Capital Development Corporation (RCDC), Luis Limlingan, said trading was light ahead of the Muslim Feast of Ramadan, or Eid al-Fitr, on Tuesday.
Investors are also anticipating significant economic announcements in the following days, such as the US' April jobs report and domestic inflation rate, as well as the results of the Federal Open Market Committee's May 3-4, 2022 meeting, he said (FOMC)
"Wall Street is looking forward to the FOMC's monetary policy statement on Wednesday when the Fed is expected to announce a 50 basis point rate hike and a hawkish message," he added.
Meanwhile, the local currency lost ground against the US dollar, finishing the day at 52.365, down from 52.19 on Friday.
It started the day at 52.25, which was higher than the previous session's start of 52.43.
It fluctuated between 52.4 and 52.22, resulting in a 52.297 average.
Volume fell to USD840.7 million from USD1.2 billion the previous day.
Please follow and like us: