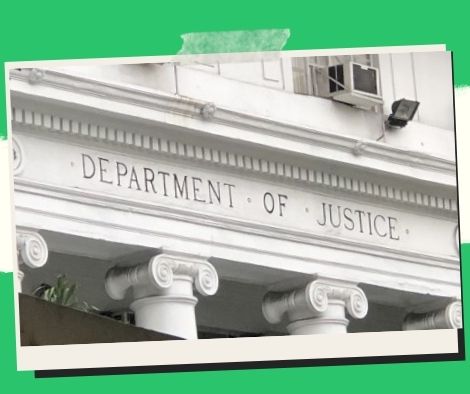 DOJ to de Lima: Recanted testimonies are "unreliable."
MANILA, Philippines — Despite Senator Leila de Lima's claims of collusion in the retraction of a former jail officer's evidence that she was participating in the illegal drug trade, her two current cases have had little impact.
The Department of Justice (DOJ) announced in a statement Monday that "the testimony of the witnesses produced by the prosecution is sufficient to pin and prove the charges against accused Senator de Lima and Ronnie Dayan."
The Department of Justice (DOJ) was reacting to former Bureau of Corrections Officer-In-Charge Rafael Ragos' withdrawal of his original statement in affidavits dated Sept. 5 and 26, 2016, and March 2017, pertaining to the delivery of bribe to the then-Department of Justice (DOJ) chief de Lima and her aide, Ronnie Dayan, on April 30.
"Recanted testimony is very untrustworthy because there is always the possibility that it would be repudiated later," the DOJ told de Lima. As a result, affidavits of retractions of testimony delivered in open court are viewed with suspicion, and courts are hesitant to grant a fresh trial based on retracted testimony."
Ragos merely contradicted himself regarding his recantation, according to a DOJ statement released late Monday, and his testimony will have no bearing on the testimony of the other witnesses presented before the Regional Trial Court in Muntinlupa City, where he testified and where de Lima's demurrer to evidence was denied.
"There was no allegation of coercion or intimidation in any of the preceding instances," the statement read.
On May 16, the Department of Justice will call more witnesses at a hearing.
"Prior to Ragos' retraction, de Lima was also cleared by self-proclaimed drug lord Kerwin Espinosa of any involvement in the illegal drug trade.
According to the DOJ, Espinosa was never a witness in any of de Lima's prosecutions.
"I trust it is now evident to the Filipino people that the fraudulent allegations of illegal drug trade filed against me by the DOJ were the result of a long-running plot," de Lima stated."
Please follow and like us: