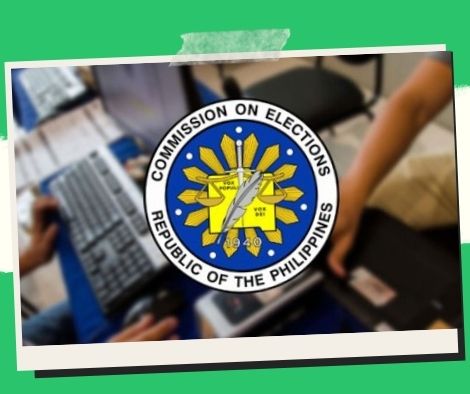 Abra town in Misamis Occidental has been placed under Comelec authority.
MANILA, Philippines — The Commission on Elections (Comelec) took possession of the province of Misamis Oriental and the town of Pilar in Abra on Wednesday, just five days before the national and municipal elections on May 9.
The decision to take the two areas under the Comelec administration was based on consensus recommendations from the Philippine National Police (PNP), Armed Forces of the Philippines (AFP), and local election authorities, according to Comelec Chairman Saidamen Pangarungan.
"In urgent and worthy circumstances, I used my emergency power under Comelec Resolution No. 10777 to declare an area under Comelec jurisdiction." This is the first time I've used my emergency powers in light of the upcoming elections, which are only five days away. Kailangan maaksyunan ito agad (this needs immediate action). Pangarungan told reporters after the multi-agency send-off and turnover ceremony of security forces for the May 9 polls at Camp Crame in Quezon City. "I relayed our concern to PNP Chief Gen. Dionardo Carlos for immediate action, and he assured me na aaksyunan ito kaagad (that this will be acted upon immediately)," Pangarungan said.
"As we approach the May 9 election, these neighborhoods have been rife with election-related violence. The Comelec will not remain silent while this is going on… Residents living in Comelec-controlled zones should not be concerned because the proclamation guarantees a clean, honest, peaceful, and orderly election. "The proclamation is intended to make it easier for every voter to cast their ballot without fear of losing their life or limb," he continued.
After receiving reports of obvious bias, threats, and intimidation against supporters of many candidates in Pilar, Abra, Pangarungan ordered the relieve of all police personnel deployed there.
"It is recommended that the whole police force in Pilar be relieved, including the chief of police." "It's better to release the entire police detachment in Pilar to ensure peaceful, orderly, and honest elections," he stated.
Carlos stated that they will promptly obey the Comelec's order.
"As soon as I receive the information, I have it verified by the field commanders." During the press conference, Carlos added, "I just texted Regional Director Brig. Gen. Ronald Lee that we will remove all Pilar, Abra MPS (Municipal Police Station) employees and replace them immediately."
After the vehicle transporting Pilar Vice Mayor Jaja Josefina Disono refused to halt at a police roadblock on March 29, a firefight followed. In the event, one of Disono's security aides was slain.
According to Pangarungan, members of the regional joint security control center, which includes the regional election director, recommended that Misamis Occidental be placed under Comelec jurisdiction.
"They were united in suggesting that the province of Misamis Occidental be declared under Comelec authority because they are afraid that election-related violence may spillover to other towns in the province," he said.
Under Comelec Resolution 10757, an area may be placed under Comelec control if it has a history of/or current intense political rivalry that may result in violence; has a presence of private armed groups that may sow violence during the election period; and a serious armed threat from communist and other local terrorist groups that may disrupt the holding of free, peaceful, honest, orderly, and credible elections in any political division, subdivision, unit, or ar in any political division, subdivision, unit, or
Prior to the upcoming elections, the Comelec classified 104 municipalities and 14 cities to be of grave concern.
Please follow and like us: