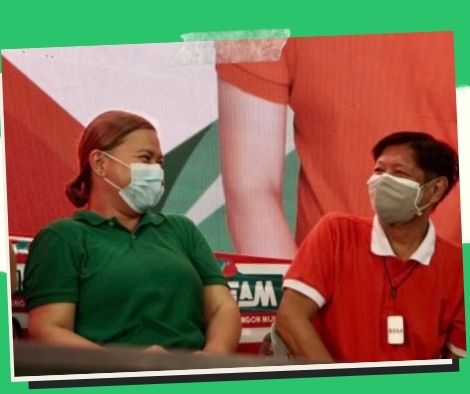 Rodriguez is BBM No. 7 on the official Comelec ballot.
MANILA, Philippines — On Wednesday, the campaign of presidential frontrunner Ferdinand "Bongbong" Marcos Jr. advised supporters to be wary of sample ballots bearing a different number than the one provided by the Commission on Elections (Comelec).
According to Atty. Vic Rodriguez, Marcos' spokesperson, some quarters are attempting to confuse voters in order to have their preferred candidate receive votes that were intended for the UniTeam's standard-bearer.
In a statement, he said, "We denounce in the strongest possible terms the attempt to mislead and deceive the Filipino voting population by assigning a different number for presidential candidate Ferdinand 'Bongbong' Marcos Jr. in sample ballots and tarpaulins, which are being distributed in certain communities and displayed in public places."
"The deception's nefarious purpose is clear: to steal Marcos Jr.'s massive lead in the presidential contest — his historic preferential rating seen in all respected national surveys confirms that the vast majority of Filipinos want him to be the country's next president," Rodriguez continued.
He pointed out that sample ballots are designed to help voters vote correctly, but that their opponents exploited them to deceive and confuse voters.
"The public should have been guided by the sample ballot." In this case, though, whomever is behind it wants BBM fans to remember the erroneous phone number. "Marcos Jr.'s official ballot number is #7," Rodriguez explained.
At the same time, he urged all BBM-Sara UniTeam fans to help spread the word that Marcos' ballot number is simply 7 and nothing else.
"We need to get the word out: Marcos Jr. is on the ballot as number seven." Let us ensure and preserve our votes in order to protect the next president," Rodriguez continued.
Please follow and like us: