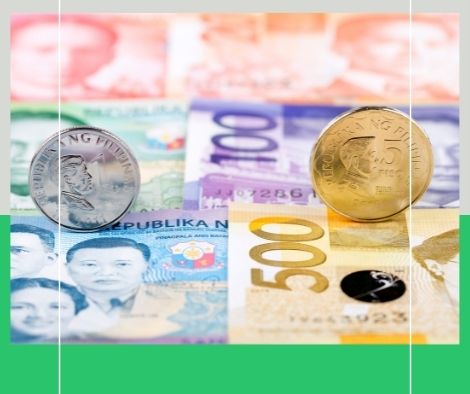 Solon wants the P500 bill to be redesigned by the BSP.
MANILA, Philippines — Former Senator Benigno Aquino Jr. and former President Corazon Aquino are featured on the current PHP500 banknote, which is being redesigned by the Bangko Sentral ng Pilipinas with a "more nationalistic emblem" for the "unity of the country," according to a party-list lawmaker.
Representative Ducielle Marie Cardema of the Duterte Youth party-list submitted House Resolution 2566 on May 2, urging the BSP to replace the "divisive Ninoy Aquino image" in the PHP500 currency with a more unifying nationalistic figure.
On Wednesday, a copy of the resolution was made available to the media.
"The image of anti-Marcos leader Ninoy Aquino has been placed on the 500 peso bill, causing such division among the Philippine populace because more than half of the people support the Philippine leader with whom Ninoy Aquino clashed politically," Cardema wrote in her motion.
She claimed the BSP recently changed the plastic polymer PHP1,000 bill, replacing World War II martyrs Josefa Llanes-Escoda, Jose Abad Santos, and Vicente Lim with a Philippine eagle.
"Even though they fought foreign invaders, actual war heroes like General Vicente Lim, Chief Justice Jose Abad Santos, and Girl Scout of the Philippines founder Josefa Llanes Escoda were recently removed from our 1,000 peso currency by the BSP. They were replaced by a more strong and nationalistic image of the Philippine eagle "Cardema explained.
"What more for a figure like Ninoy Aquino, who simply fought politically against a fellow Filipino who is venerated by more than half of the Philippine community," she added.
Lawyer Sarah Severina Curtis, BSP Banknotes and Securities Production Management Department deputy director, responded to questions about the removal of photos of national heroes from the 1,000-peso polymer banknote by saying that the central bank has been featuring both national heroes and the natural environment on BSP-issued currency for decades.
"The flora and fauna, like the heroes' theme, represent our pride and identity as Filipinos. It will remind our people of our nation's commitment and action to secure a sustainable future for everyone, despite the grave challenges of changing climate and accompanying environmental and social concerns," she said.
Cardema argued that removing the "divisive image" from the PHP500 bill would be acceptable because her previous proposal to rename Ninoy Aquino International Airport (NAIA) to Manila International Airport was well received by the majority of Filipinos.
"The widespread uproar to rename Ninoy Aquino International Airport to Manila International Airport is proof of many Filipinos' willingness to fix this political folly," she stated.
Cardema introduced House Bill 10822, which would change the airport's name to MIA to make it "easier" for passengers to find the country's international gateway and to instill a sense of pride in Filipinos.
Please follow and like us: