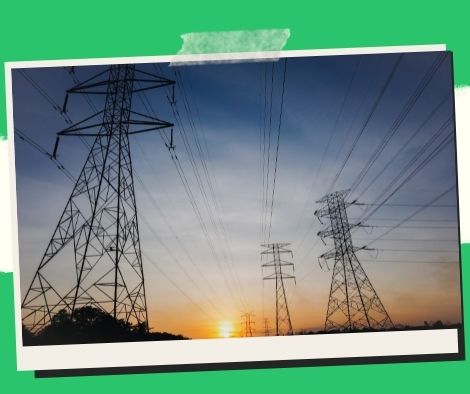 Filipinos are becoming more conscious of the importance of conserving energy, according to the Department of Energy.
MANILA, Philippines — According to the Department of Energy (DOE), the Duterte administration's vigorous promotion of energy efficiency and conservation has improved Filipinos' awareness of the need to conserve energy.
The Presidential Communications Operations Office (PCOO), the Department of Energy (DOE), and SM Supermalls launched an energy efficiency and conservation information campaign at SM BF Paranaque on Wednesday to enhance public awareness about energy conservation.
Patrick Aquino, director of the Energy Utilization Management Bureau, has urged Filipino homes to make optimal use of energy in order to reduce rising demand by purchasing energy-efficient appliances, practicing energy conservation, and incorporating renewable energy.
"Our goal is to have energy that is sustainable, secure, sufficient, accessible, and affordable," Aquino stated. "You are helping to ensure that energy conservation and efficiency become a way of life for all Filipinos."
The DOE official went on to say that both the public and private sectors have been working on energy efficiency and conservation efforts.
According to Aquino, the government aims to lower its electricity consumption by 10%.
"By 2027, the government should have transitioned to more energy-efficient light-emitting diodes (LED) and inverter type air cooling systems," he stated.
SM Supermalls Corporate Compliance vice president Liza Liserio said the country's largest mall operator is dedicated to continuing to adopt energy conservation initiatives and utilizing renewable energy providers for SM malls' energy needs.
Filipino consumers are switching to energy-efficient household products, according to lighting company Firefly Electric and Lighting Corp. and Japanese air conditioner manufacturer Daikin.
According to Firefly marketing director Erik Kristofer Riola, the company used to be strong in the compact fluorescent light (CFL) area, but it is now focusing on energy-efficient LED.
Daikin's split-type air conditioning systems, which are more energy-efficient than window-type air conditioning, have also enjoyed a steady 25 percent yearly rise in the Philippine market.
Energy efficiency, according to PCOO Undersecretary Kristian Ablan, is the ability to use the same devices and technology while consuming less energy, resulting in cheaper electricity bills.
Energy efficiency and conservation have a number of advantages, according to Ablan, including lowering greenhouse gas emissions, reducing energy consumption, which will reduce investment requirements for energy generation and transmission infrastructure, and stabilizing electricity costs.
He also emphasized the importance of continuing the public awareness campaign to urge more Filipinos to switch to energy-efficient appliances and practice energy efficiency and conservation.
"In the following weeks, we'll be traveling across the country and holding similar activities like this to attempt to remind our fellow people about the importance of being energy efficient," Ablan added.
Please follow and like us: